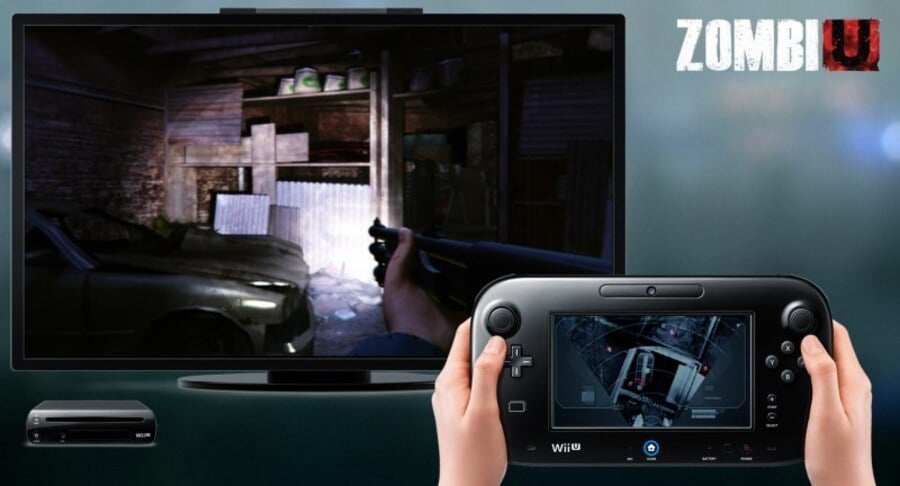 When the Wii U launched it was inevitable that the day one library would make sketchy use of the system's GamePad. Nintendo Land was a showcase, but other releases such as Assassin's Creed III did little beyond offer menus, maps and a horse whistle. One of Ubisoft's other launch titles was designed with the controller in mind, however, and in the opinion of various Nintendo Life staffers did an excellent job — ZombiU.
As a dual-screen experience, the genre and GamePad usage are arguably a strong match. At E3 2013 Ubisoft emphasized the importance of dual-screen play in relation to a couple of games but not, ironically, titles confirmed for the Wii U. Utilising tablets and/or smartphones, Watch_Dogs will have an app that will interact with the game or keep elements active while on the move. While this feature of the Wii U can occasionally be overlooked or underestimated, Ubisoft's EMEA managing director Alain Corre acknowledged to Polygon that the GamePad had been an early trailblazer for second screen gaming in the home console space.
We have learned some interesting [things about] gameplay thanks to the Wii U. With ZombiU last year, it was one of the first times we could explore asynchronous gameplay thanks to the second screen. When we look at that today, it's also thanks to that we've been able to create gameplay for games like Watch Dogs.

This kind of technology is thanks to the learning we've done on the Wii U tablet. So it helped us also to be quicker and to have today some of the best offerings in terms of second screen gaming.
Despite a lack of multi-platform announcements confirming Wii U as a platform in major upcoming projects, Corre repeated the company line that it's still backing Nintendo, even if that's not quite the case in its 2014 lineup at this moment.
We believe in Nintendo. Nintendo is a company that has proven in the last 30 years that they are able to fascinate tens of millions of gamers.

Nintendo is a great game creator; they are magic to a lot of gamers. And we've had a lot of great experiences with Nintendo in the past, such as the Wii and the Just Dance franchise. It has become one of the major franchises on the Nintendo system and is growing on Wii U.
...What we wish is that Nintendo can put more energy behind the Wii U, and find a solution to put more machines in the hands of the consumers. We feel that this machine can find its place, we just need more push from them to help find the market.
What the GamePad will continue to offer, beyond alternative options, is dual-screen gaming right out of the box, without the need for external devices. Whether the system will improve sales enough to satisfy Ubisoft's projections and bring the company's future games to utilise that technology, only time will tell.
Thanks to Ryan Millar for the tip.
[source polygon.com]