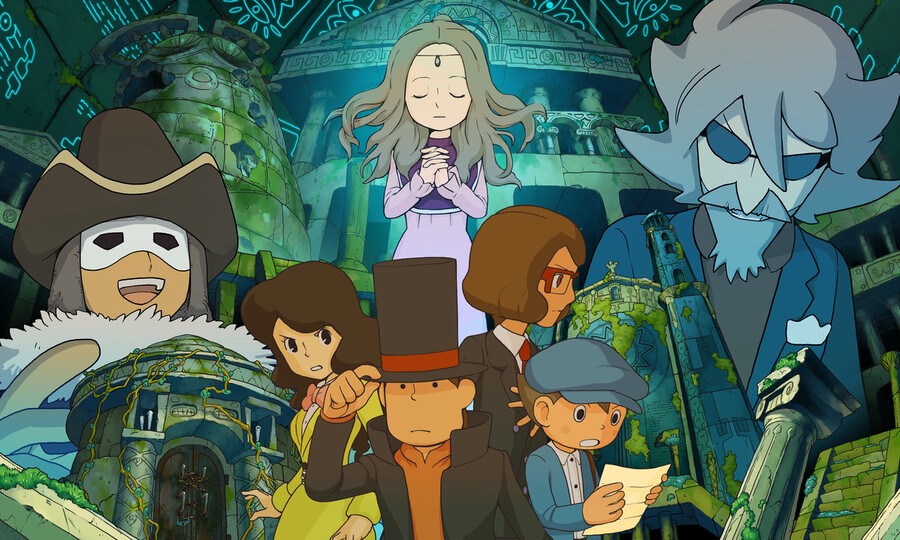 Today seems to be Level-5 day, courtesy of its Vision press conference in Japan. From a Nintendo gamer's perspective the big news is that the peculiar-looking Layton 7 is confirmed for the 3DS, while new RPG Wonder Flick is coming to the Wii U in Japan and, hopefully, West in the future.
Alongside new game reveals, Level-5 has detailed sales figures for some of its biggest franchises, revealing some interesting results. The Professor Layton franchise is the standout, particularly with the sales success of the DS titles, as it's reached 15 million sales worldwide. Ni no Kuni on the DS performed admirably despite only being released in Japan — according to Game Data Museum the DS title sold 569,443 copies in Japan, an impressive percentage of the 1.4 million worldwide sales which also incorporate the PS3 title that did come to the West.
The Guild series, meanwhile, has hit 400,000 downloads worldwide; we'd hope the majority of those include the six titles localised to the 3DS eShop outside of Japan, though Liberation Maiden was also released on the iOS platform. Not massive numbers perhaps, though we certainly hope that experiences such as Attack of the Friday Monsters! A Tokyo Tale aren't missed by too many.
And finally, the Inazuma series has been a major success with 6.5 million sales, though with limited localisations to Europe and the absence of the series in North America, we can safely assume that the majority of those copies have been sold in Japan.
Level-5 is, in some senses, in the middle of a transition, particularly with the Layton series set to go in a rather different direction. Whatever the case, we're hopeful that plenty of titles will be localised to the West in order to boost franchise sales further.
[source gematsu.com]