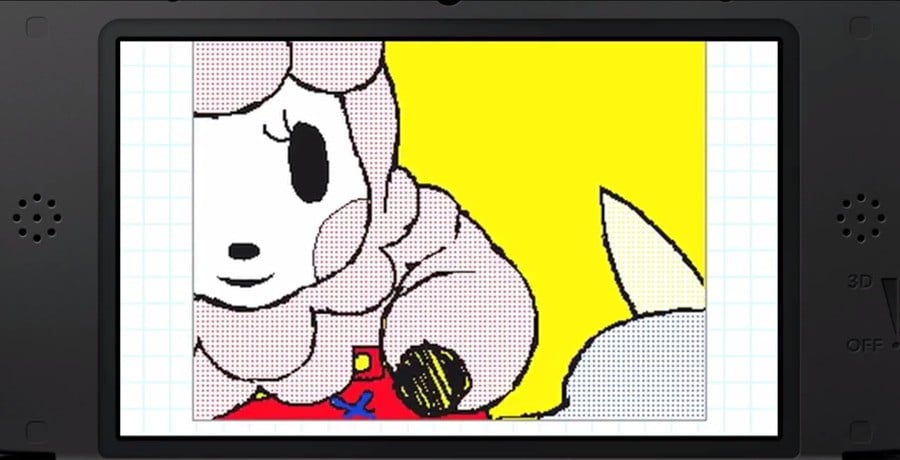 Fipnote Studio 3D is due to arrive on the 3DS eShop next week in Europe — on 1st August — and early August in North America; it arrives in Japan today. To celebrate the occasion Nintendo has released a new Nintendo Direct video to show off the app and explain its various features.
While the video is in Japanese, we already know a great deal about this title already, so this Nintendo Direct gives us more opportunity to see it in action. We get a good look at how 3D animations are put together, a glimpse of the gallery options — the free Friends gallery and the World equivalent, which costs $0.99 for 30 days — and insight into the inclusion of audio recordings into the animations.
After an initial section of Satoru Iwata's disembodied polygon head explaining the app, there's a fairly lengthy demonstration of the kind of ideas that can be put into action. Check the video out below and let us know whether this is high on your 3DS wishlist.