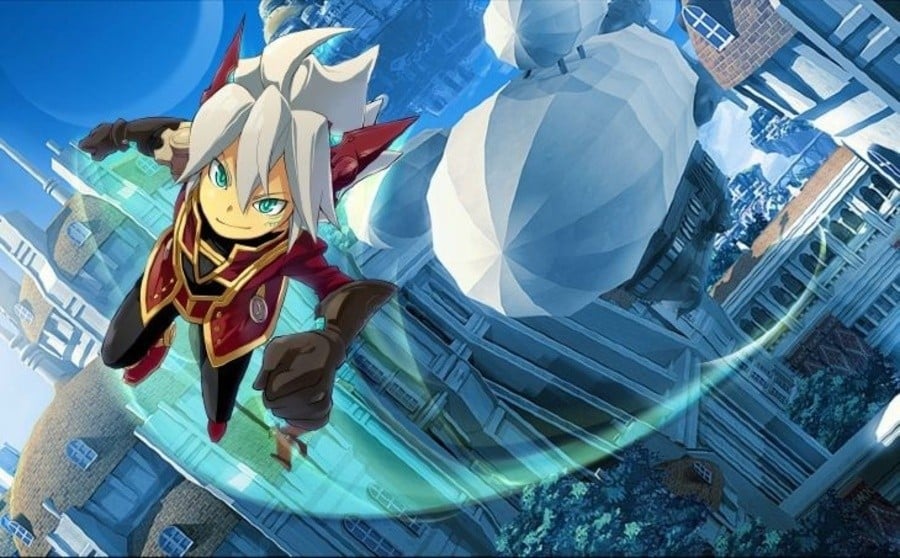 Rodea the Sky Soldier has been a project in development purgatory, or so it seems to us here at Nintendo Life. For a couple of years infrequent updates have confirmed that the game is still set for Wii and 3DS, with the title being strung along every step of the way; for his part Sonic the Hedgehog co-creator Yuji Naka said his part in the game was finished nearly two years ago, putting the emphasis on publisher Kadokawa Games.
It seemed to be too late for the Wii version back then, and yet amazingly Kadokawa Games' President, Yoshimi Yasuda, has come out and said that the game is still on its way to release, stating that all went quiet due to a loss of media interest — which was probably caused by the lack of updates and progress — and that the controls for the 3DS version didn't feel as tight and optimised as the studio wanted. The 3DS version is said to be 70% complete, while we assume the Wii version is practically finished, as it supposedly was back in 2011.
It's hard to know what to make of this latest "update"; there may still be an optimal time for the 3DS release as the handheld continues to gain momentum, but the audience actively buying new Wii games — not to mention retailers actually willing to stock and distribute new releases for the system — is surely decreasing with every passing month. If the Wii release does still arrive in the future, we don't expect sales to be at all impressive, though with good marketing and distribution the 3DS entry should have a fighting chance.
It's a shame that this project has had such a difficult road to the market so far, as the original trailer below is so full of promise.
Thanks to Ryan Millar for the tip.
[source nintendoworldreport.com]