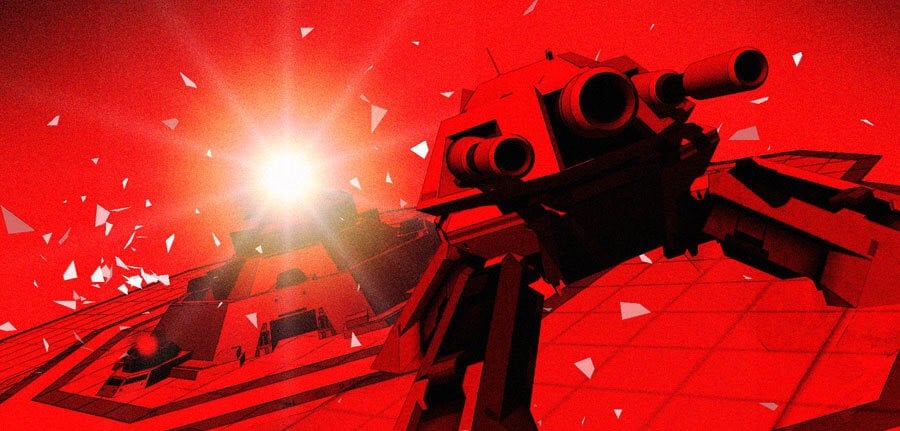 It's that time again, North America, when downloadable goodies arrive for your delight on Nintendo's systems. The 3DS shines with a variety of experiences this week, while the Wii U Virtual Console get an underwhelming retro release but a decent Virtual Console promotion; Wii and DSi are nowhere to be seen. Let's get to it.
Wii U Virtual Console
Vegas Stakes (Nintendo, $7.99) — An opportunity to hit the 16-bit casino, which is something we don't get to type often here on Nintendo Life, even though we used those very words for the equivalent European download this week. In that sense it's unique, and earned a decent recommendation in our Wii Virtual Console Vegas Stakes review.
Wii U Virtual Console Promotion
From 12:00 am PST on 28th June to 11:59PM PST on 30th June, you can earn 20 bonus Club Nintendo coins when you purchase any Virtual Console game from the Wii U eShop. You can still receive your standard 10 coins as normal when you complete a game's survey, but only one 20 coin bonus will be awarded to each account. For full details check the official promo page.
3DS eShop
Kokuga (G.Rev, $14.99) — The latest title from Ikaruga creator Hiroshi Iuchi, this free scrolling shooter has some neat design choices to shake up the genre's standard formula, such as being limited to one shot on the screen at any one time and having various 'cards' that can be used to boost attack or support functions in battle. With four player local co-op and options to customise the number of levels you take on at any given time, it seems full of promise on paper. We'll blast through it to see whether it delivers the goods in our upcoming review.
Urban Trial Freestyle (Tate Multimedia, $5.59 until 4th July, price will then increase) — A title aiming for a similar market as the Trials franchise, this bike stunt game has also appeared on PS3 and the PS Vita, but in this case includes a level editor exclusive to the 3DS version, as well as standard Stunt and Time Trial modes. We'll see whether its jumps and tricks are suitably impressive and bring you a review soon.
Crash City Mayhem (Majesco Entertainment, $19.99) — Originally expected as a retail release, this one's emerged as an eShop-only title with a slightly higher-than-normal price point. Despite its name, you don't get to cause as much destruction as you might expect, and positives such as solid controls and visuals are undermined by repetitious and underwhelming gameplay. Check out our Crash City Mayhem review for all of the details.
Gabrielle's Ghostly Groove Mini (Natsume, $3.99) — As the title suggests, this is like Gabrielle's Ghostly Groove 3D but with less content, which may be a positive in this case. We enjoyed the retail title in our review but felt that its quirky presentation and good music were let down by repetition; at a lower price point and with just four stages, this might be a fun bite-sized option. We'll get groovy and bring you a review soon.
3DS Virtual Console
Sonic the Hedgehog 2 (SEGA, $4.99) — The Game Gear bonanza continues with the second portable appearance of the famous mascot. We'll get our speed boots on to let you know whether, like the first title, this is worth picking up on the 3DS.
Sonic Labyrinth (SEGA, $4.99) — This perhaps goes down as one of the more famous oddities in the Sonic franchise, and was ambitious in its use of an isometric viewpoint. The trouble is that it's Sonic without the sense of speed or solid control, so is perhaps a spiritual ancestor to some of the blue blur's worst 3D abominations. It's not a complete disaster, as our Sonic Labyrinth review makes clear, but it's not one of the mascot's better efforts either.
Crystal Warriors, (SEGA, $3.99) — It's another Game Gear strategy title, and once again you're saving a kingdom from doom. This title does give you the option to tame beasts to fight on your side, while friends can challenge each other in local multiplayer; we'll let you know what we think in our upcoming review.
Spelunker (Tozai Games, $4.99) — This becomes the latest game to complete a trilogy of Virtual Console appearances, having previously been released on both the Wii and Wii U equivalents. This is a NES title that's known as one of those "so bad it's good" games, with clunky platforming and a weak protagonist. If you look at it with less humour it's probably just "bad", as our Wii U Virtual Console Spelunker review makes clear.
3DS Retail Demo
Project X Zone (Namco Bandai, free) — Available from 2nd July, this is the second demo for this title to hit North America; this one's called Dark Hours. It's free, so unless you own the game already it's worth a punt. You can also read our recommendation of the full game in our Project X Zone review.
---
So there you have it, quite a few choices to consider on the 3DS, especially. Let us know what you plan to download in the poll and comments below.
What will you be downloading first this week? (273 votes)
Vegas Stakes (Wii U Virtual Console)

2

%
Kokuga (3DS eShop)

8

%
Urban Trial Freestyle (3DS eShop)

6

%
Crash City Mayhem (3DS eShop)

0%

Gabrielle's Ghostly Groove Mini (3DS eShop)

2

%
Sonic the Hedgehog II (3DS Virtual Console)

12

%
Sonic Labyrinth (3DS Virtual Console)

2

%
Crystal Warriors (3DS Virtual Console)

4

%
Spelunker (3DS Virtual Console)

1

%
Just the free Project X Zone demo for me

18

%
A different Wii U Virtual Console game, for the Club Nintendo promotion

13

%
Nothing for me this week

33

%
Please login to vote in this poll.