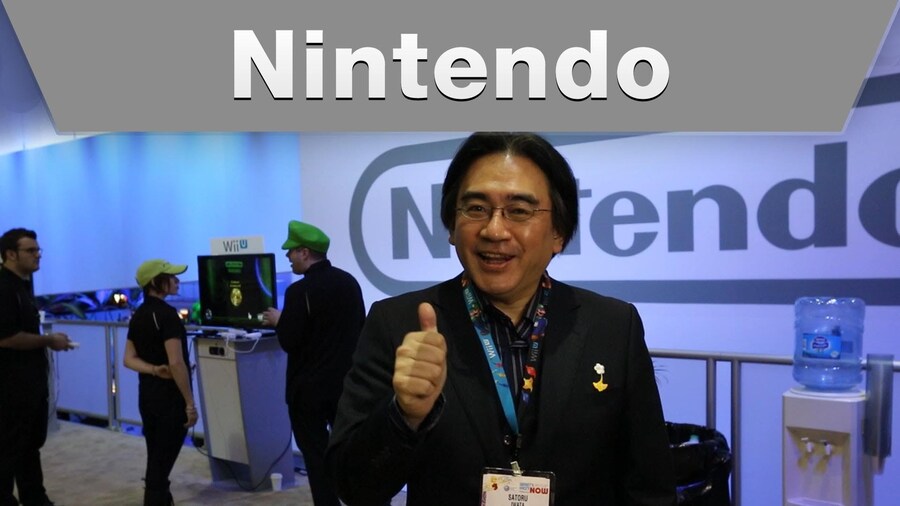 It's now been just under a week since Nintendo's E3 Direct and subsequent information overloads, and we're preparing to move on and start playing games again — as opposed to watching those Mario Kart 8, Monolith Soft's X or Super Smash Bros. trailers on an endless repeat cycle.
But E3 was fun — at least, we think it was. If we were to summarise the feeling within Nintendo Life Towers when it all ended, it was that it seemed fairly quiet on the whole. That may seem like a bizarre statement considering how much was revealed, but with Nintendo dodging a live conference, Microsoft showing off Xbox One games running (and crashing) on PC hardware, Sony getting ludicrously over-enthusiastic cheers for simply allowing people to trade games and play offline — which has been a feature of video games since the Magnavox Odyssey in the early 1970s — and Ubisoft reaching new heights of cringe-worthiness in its presentation, it really was a strange week lacking in a wow factor.
It wasn't without its highs, and there was arguably plenty to excite Nintendo fans when all was considered, with a solid release lineup set to truly take off for the rest of 2013 and beyond. Any E3 that unveils a release year for Super Smash Bros. — as precise as we could have realistically hoped — and reveals Mega Man, The Villager from Animal Crossing and the Wii Fit Trainer as playable characters, can't have been all that boring.
But still, that's just one view. We want to know what you thought of E3 both from a Nintendo perspective, and from an overall view of the expo; you've already voted for the Wii U game that impressed you the most at E3. There are a series of polls below to gauge your thoughts, and we'd also love to read more in the comments section.