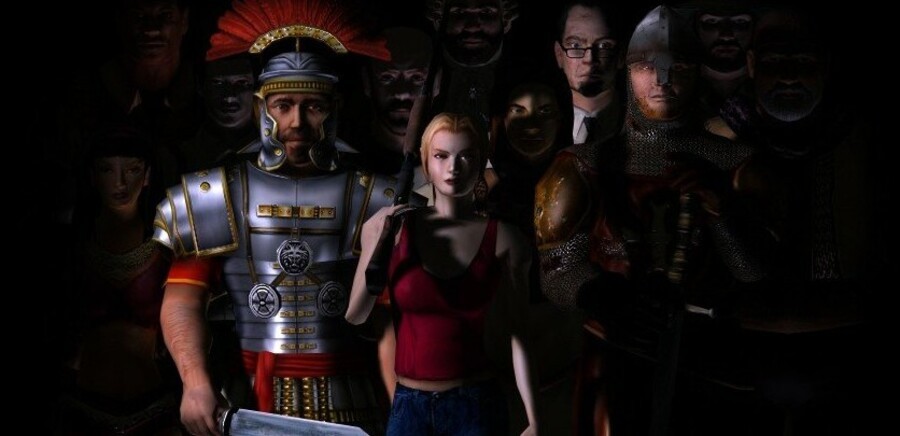 Silicon Knights chief financial officer Mike Mays has refuted claims that the studio is all but dead, telling Polygon that it is "very busy" and "definitely alive".
The studio remains embroiled in a legal battle with Epic Games, and insider reports suggest that focus on creating Eternal Darkness 2 has essentially crippled the company.
Precursor Games — which is based just 30 miles from Silicon Knights' now empty offices and is run by former staffer Paul Caporicci — is currently raising funds for a "spiritual successor" to Eternal Darkness. Shadow of the Eternals is coming to PC and Wii U, and while Precursor has stopped short of claiming it is a direct sequel, it does appear to have Nintendo's support.
Caporicci confirmed yesterday that Precusor had purchased assets from Silicon Knights. Furthermore, Silicon Knights founder Denis Dyack has taken to the company's official forum to state that he has departed to join Precursor as chief creative officer:
It has been a very long time. I am sorry I was away so long, it was not intended and I truly regret that I could not interact more with you all. I wanted to do so but it simply was not an option for me at the time. I really hope you can understand.

As most of you already probably have seen, I am no longer at Silicon Knights and I joined Precursor Games some time ago. I invite you all to join us at Precursor Games if you are so inclined. I will be interacting more there (our whole team will be — it is one of the principle [sic] pillars of the company) and I look forward to seeing what we can accomplish with the community and our crowd sourcing campaigns.

I do see that some people are disappointed at the way things turned out, so was I and many others, believe me. However, rather then [sic] dwell on that, we are moving forward a positive direction that I hope you can also join.
Silicon Knights has so far refused to confirm what projects it is now working on or even where it is now based, but according to Polygon, the company has not yet filed for bankruptcy.
[source eurogamer.net, via polygon.com]