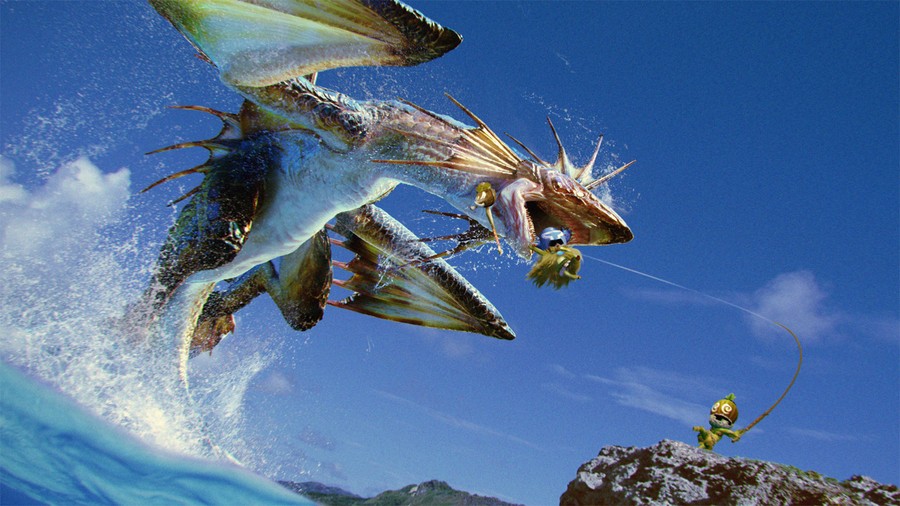 Capcom has recently revealed its annual financial results, ultimately reporting profits both in terms of net and operating incomes. It was the company's revelations on game sales that were perhaps the most interesting, with Resident Evil 6 hitting 4.9 million units but failing to hit its targets, and Dragon's Dogma being a "greater-than-expected hit" in Japan.
But what of Monster Hunter 3 Ultimate on the Wii U? With a focus on the Japanese market — as the results refer to "Monster Hunter 3 (Tri) G HD Ver." — the developer said the following, highlighting a success without giving firm figures.
Furthermore, "Monster Hunter 3 (Tri) G HD Ver.", which was our first title for the new home video console "Wii U" that was launched in December 2012, also became a smash hit. However, its package sales were generally soft.
We're unsure whether "package sales" refers to retail copies — suggesting significant digital success — or the Wii U hardware bundle that was prominently marketed in Japan. In any case, unlike with other titles the summary (no specific figures were given elsewhere in the report) didn't emphasize Western sales; that doesn't necessarily mean that the title's performed particularly poorly overseas, simply that Japan is still its go-to market.
Potentially disappointing language for Western fans of the franchise is that, when outlining key strategies for the coming year, Monster Hunter 4 was mentioned for extensive "domestic" support, as opposed to targeting overseas regions.
As for the forecast for the next fiscal year ending March 31, 2014, we expect high profit, which are 97,000 million yen in net sales and 12,000 million yen in operating income by directing our development resources to the development of online games (mobile, PC online and downloads for consumer games), which is a growing area, and by releasing large-scale titles such as "Monster Hunter 4" and "Lost Planet 3" focused on the domestic and overseas markets respectively.
It's a question of wording and interpretation of "respectively", but Lost Planet 3 is confirmed for the West this year, while there hasn't been a peep about MH4. Of course, localisation can take time for the monster slaying franchise, as we already know, and we'd be surprised if Capcom doesn't give the 3DS exclusive a punt in the West. If that wording does suggest a domestic focus for the title after its summer release, however, the rest of us may have a bit of a wait on our hands.
Update
Tweets from Capcom's investors meeting have revealed a further nugget of information on Capcom's hopes for Monster Hunter 4 when it arrives this summer which, as you'd expect, are positive.
[source capcom.co.jp, via gonintendo.com]