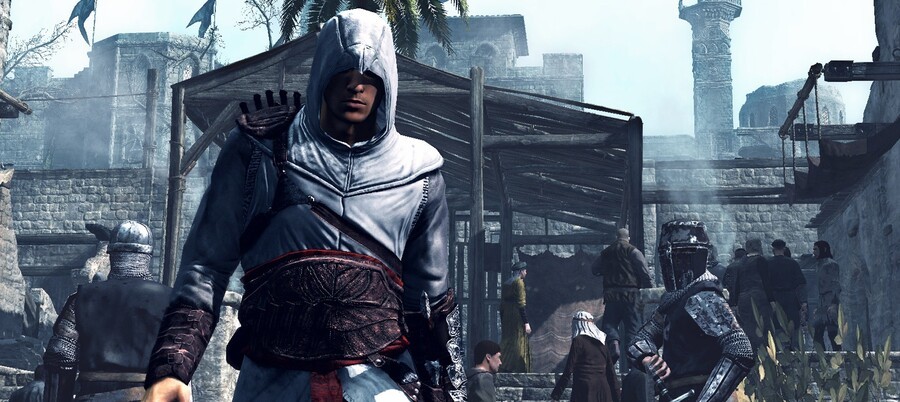 Patrice Désilets has been fired from Ubisoft less than two months after rejoining the company following the collapse of THQ.
Désilets was one of the leading figures in the creation of the million-selling Assassin's Creed series, and departed Ubisoft in 2010 in order to take some time out from the industry. He reappeared at THQ's Montreal studio, where he remained until the publisher went belly-up and Ubisoft snapped up the staff.
It was rumoured that Désilets would continue to work on 1666 and Underdog — the two projects started at THQ — but that now appears unlikely.
Ubisoft has issued a statement to Polygon which appears to hint at an amicable split:
The good faith discussions between Patrice and Ubisoft aimed at aligning Patrice's and the studio's visions have been inconclusive. As a result, Patrice has left the studio. Our priorities remain with the teams already hard at work on projects in development. They are at the root of Ubisoft Montréal's past and future successes.
However, Désilets himself has a somewhat different story to tell:
Contrary to any statements made earlier today, this morning I was terminated by Ubisoft. I was notified of this termination in person, handed a termination notice and was unceremoniously escorted out of the building by two guards without being able to say goodbye to my team or collect my personal belongings.

This was not my decision. Ubisoft's actions are baseless and without merit. I intend to fight Ubisoft vigorously for my rights, for my team and for my game.
Sounds like something unsavoury has occurred, and the dream of Désilets returning to the Assassin's Creed franchise is all but over.
[source eurogamer.net, via polygon.com]