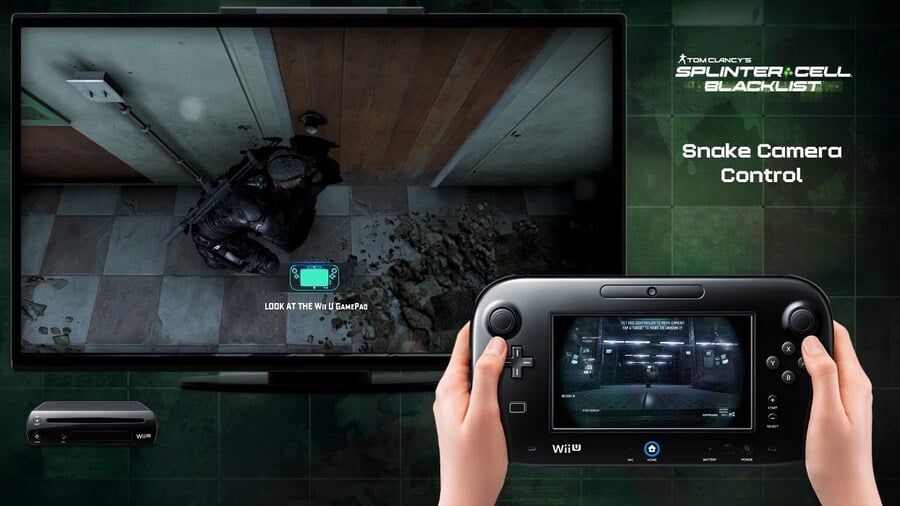 The confirmation that Splinter Cell Blacklist will arrive on Wii U this August was another welcome multi-platform release announcement from Ubisoft, especially as the GamePad is set to be utilised for its own unique uses.
We've seen some details around weapon and item management on the touch screen — of course — as well as some motion based inputs that'll use the GamePad's various gadgets and gizmos. Ubisoft has now released a new video specifically catered to Nintendo's console to show how the controller is being utilised, as we see it used for setting targets, changing camera views and for steering projectile weapons.
Check out the trailer below and let us know what you think of these GamePad features.