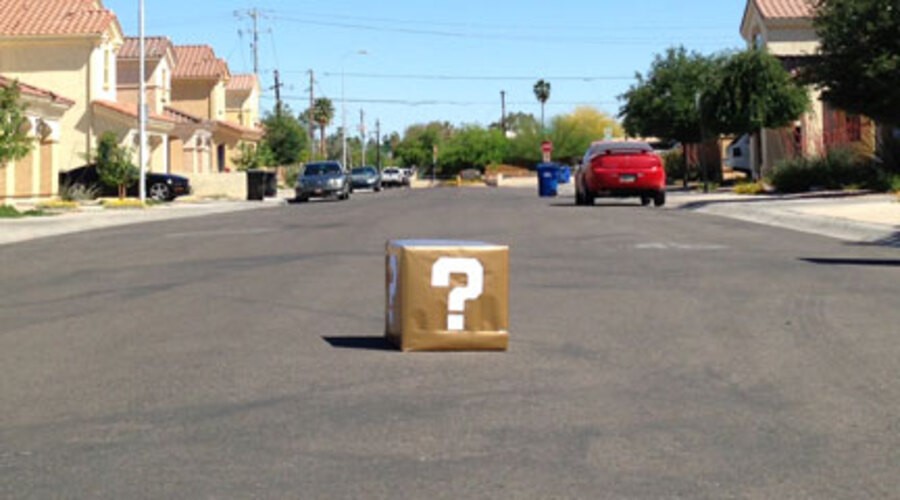 A gold box with a question mark is the universal symbol of goodies for any gamer, but finding one in the middle of an Arizona neighbourhood prompted a much more careful response from area police.
News station KNXV-TV reported that about 50 people were evacuated on Friday as a precaution while bomb technicians inspected the box, which was just sitting alone in the middle of a Tempe road. The all-clear was given about 30 minutes later as only papers were reported to be inside. What may have been on the papers was not disclosed.
Whether a misunderstanding or a deliberate prank, the recent bombings in Boston left some residents of the Arizona college town shaken by the incident.
Many people love playing with game references. Do you think this situation was treated appropriately?
[source abc15.com, via azfamily.com]