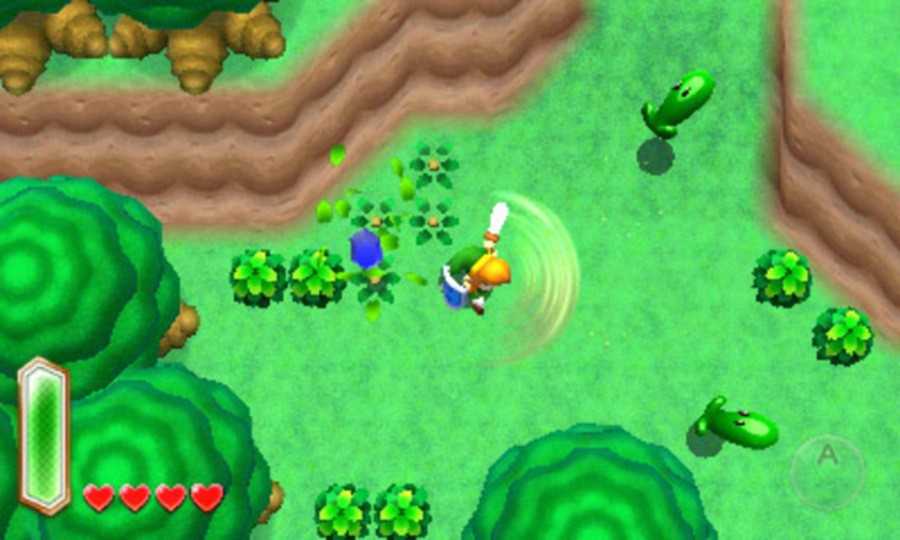 Just little over a week ago, Nintendo announced during its latest Nintendo Direct broadcast that a brand new Legend of Zelda title is coming to 3DS this year, which will be set in the same world as The Legend of Zelda: A Link to the Past.
In a recent Japan-only Wii U Direct series producer, Eiji Aonuma, commented on the upcoming title in the franchise; it apparently has a "2" in its Japanese title, giving credence to the impression that this a a sequel to the Super NES classic:
The world of Hyrule has been reborn in a highly realistic stereoscopic vision, which will feature a new story and new puzzles to be solved. The development for the successor of The Legend of Zelda: A Link to the Past is going smoothly, so, please look forward to it!
Siliconera reports that it was stated that the game has been in development for some time, since 2011. Aonuma also asked fans to join in and contribute to the Zelda community on Miiverse:
The day we'll be seeing the successor is still further ahead, but for those of you who wish to contribute or show your support, please comment on the Wii U The Legend of Zelda series community [on Miiverse].
Almost two years ago, Shigeru Miyamoto said that he'd like to see A Link to the Past get a 3D overhaul, so we wouldn't be surprised if the development began at around that time.
[source siliconera.com, via gonintendo.com]