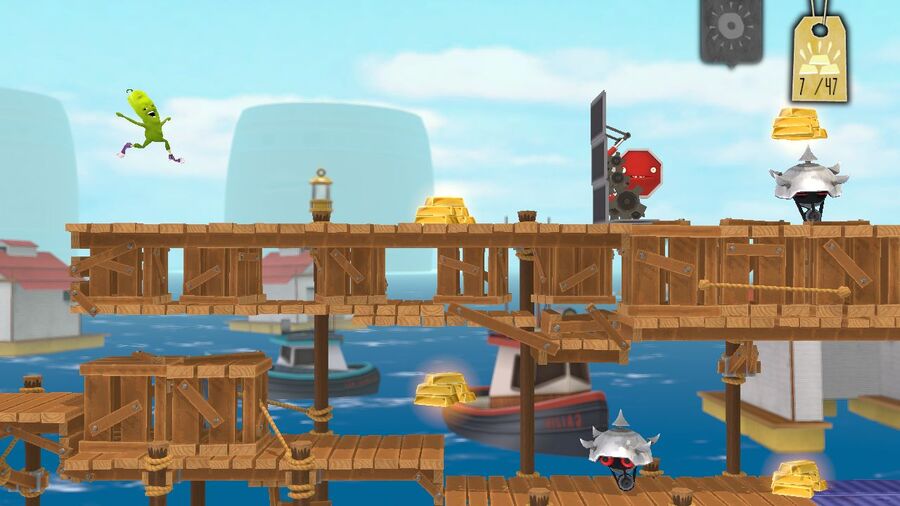 When we reported on this week's European eShop downloads there were a few disappointed comments regarding the absence of BIT.TRIP Presents: Runner 2 Future Legend of Rhythm Alien, which many expected to see among the games listed in the update.
However, we've got a bit of last-minute news that will turn those frowns upside down — and it comes straight from the mouth of Gaijin Games' Alex Neuse:
The EU release is tomorrow at 3pm!
It's not all good news, though:
Unfortunately, the Australian release is delayed, due to rating board issues.
We're expecting more information from Gaijin about the game — such as pricing information — so keep your eyes on the site.
"Both love letter to the purist gameplay ideals of yesteryear and free-spirited embrace into what the future may yet hold, RUNNER2 is the rare breed that wants to grab you by the hand and lead you on an earnest, cheerful adventure," is what we said in our BIT.TRIP Presents: Runner 2 Future Legend of Rhythm Alien review. "With challenge as big as its heart, RUNNER2 is easily one of the best games on the Wii U eShop."
So there you have it, the rumours were indeed true. Runner 2 is indeed hitting Europe this week — but sadly our friends down under will have to wait a little longer.
Will you be picking it up?