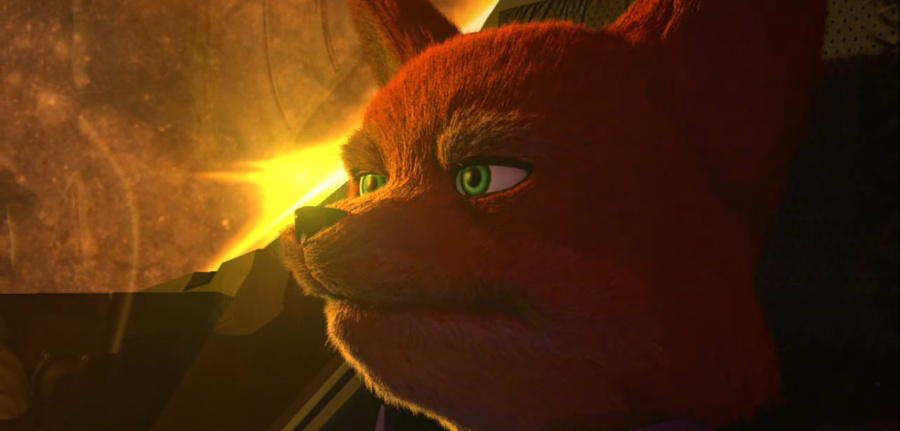 We've already seen how Nintendo games can get the Gritty Reboot treatment, but this latest fan-made video is going for a truly epic feel — and makes us wish that Pixar and Nintendo could join forces to make Star Fox: The Movie with Joe Morrisseau, George Hernandez, Jesus Martinez, Jeff Barruga and Jeremy Alvarez — the super-talented team behind this slice of CGI brilliance:
Joe was kind enough to talk to us about the production of this short film. Sitting comfortably?
Nintendo Life: Can you tell us a little more about yourselves? How do you know each other?
Joe Morrisseau: I graduated from the Art Institute of Los Angeles eight years ago. I had split majored in 3D and Film. Afterwards I had been bouncing to all kinds of different video, 3D, special effects jobs for the first four years after I graduated, and I've been a teacher at a for profit school for the last four. George Hernandez and the others were either recent alumni or students of the same school.
NL: How long did it take you guys to create this film?
JM: The film took about a full year of working 20 hours a week every week. My work as an instructor had to come first. I logged in about 1400 hours, maybe even 1600. That's not a long time once you factor in everything it took to make it, not just what you see. I had to write the script, do the storyboards, animatic, all kinds of conceptualizing…there was tons of research and development and testing to get everything to not only get things to look just right, but I had to make choices on the visuals so I could get this project rendered — there's about 2300 hours of rendering. There was also compositing, editing of the film and sound, which is another animal entirely, so this was a project that took on all the aspects of a feature length film. So the 1400-1600 hours timeline is really not bad at all.
NL: What made you choose Star Fox?
JM: Things weren't looking good at the school I'm currently employed at; the student population has been dwindling. I decided to work on a demo reel showing my artistic and technical abilities. I was creating some modest pieces including a fighter cockpit but I became bored halfway through it. I figured I should learn something new so I decided to teach myself Maya fur. As a joke I said "hey, maybe I should put Star Fox in my cockpit!" Then everything started to kind of snowball into a short film.
NL: Would you like to see a feature length animation of Star Fox in the future?
JM: I'm not sure. One of the problems with making a film from a video game can be best described by something Ridley Scott once said: "This (points to his brain) is always more powerful than (points to his eyes) this." Meaning that our imaginations are more powerful than anything that we could ever see in the flesh. When you're playing a game — not just Star Fox, mind you — not only are you wondering which corner the enemy is coming from, but you're also wondering who those characters are, and as a result you develop your own concept in your head that no film could ever live up to.
NL: Do you have any plans for similar films for any other Nintendo franchises?
JM: Other Nintendo short films? Forgive me when I say that I'm still trying to recover from this last one! Currently I am putting together a website demonstrating my work. Several pages will be dedicated to the Star Fox project. It will be almost a "behind the scenes" if you will. If I'm going to do another short based from Nintendo, I have a cool idea for The Legend of Zelda.
Thanks to Joe for taking the time to talk to us!