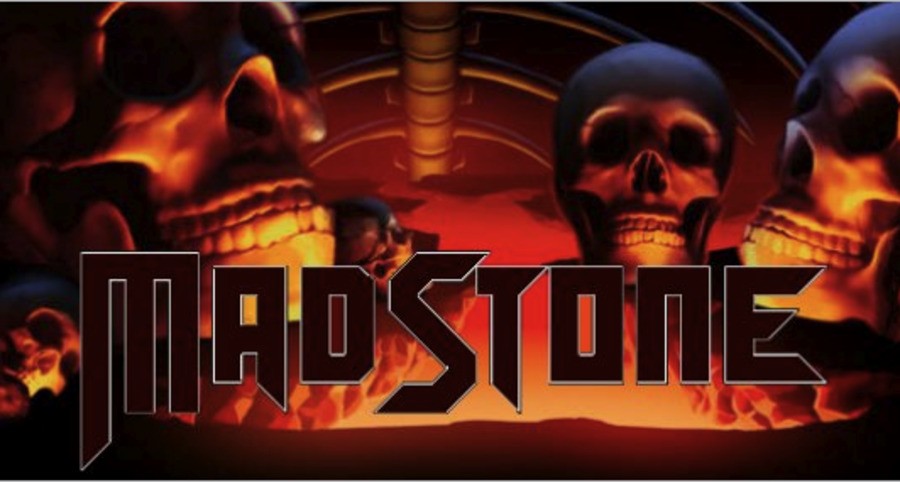 MADSTONE EXPLODES ONTO WIIWARE OCTOBER 6TH

(RiverMan Media 2008.10.03)

Puzzle fans set to experience earth-shaking Wii exclusive puzzler

TUCSON, Ariz., October 3, 2008 - RiverMan Media announced today that its anticipated puzzler MadStone will be released onto Nintendo's WiiWare service on October 6th. MadStone will initially be released in North America for 800 Wii Points. Called "Fresh and unique" by WiiWare-World.com and a "frantic game of mass destruction" by IGN, Madstone will thrill players with its fast-paced, innovative gameplay.

In the dynamic puzzle game, players must clear the path for their elemental MadStones to reach the bottom of the screen. Blocks can be broken by striking them directly or by the force of falling objects. Novices try frantically to break enough blocks while master players create cascading collapses with only a handful of direct strikes. Create a large enough combo, and players can shake the Wii Remote to cause an avalanche of destruction, leaving their opponents in ruins. MadStone features a mystical single-player journey and competitive two-player mode.
RiverMan Media is a small independent game developer located in Tuscon, Arizon. Founded by brothers Jacob and Paul Stevens, RiverMan Media's previous titles include the PC classics Cash Cow and Primate Panic.
Those wanting to get a jumpstart on playing strategies can take a look at the MadStone Strategy Guide to get some great inside tips and tricks. You can also check out the MadStone: Behind-the-Scenes #1 and MadStone: Behind-the-Scenes #2 to see some insight into the actual development of the game.
We'll have a full review of MadStone as soon as the game is released on the WiiWare service.