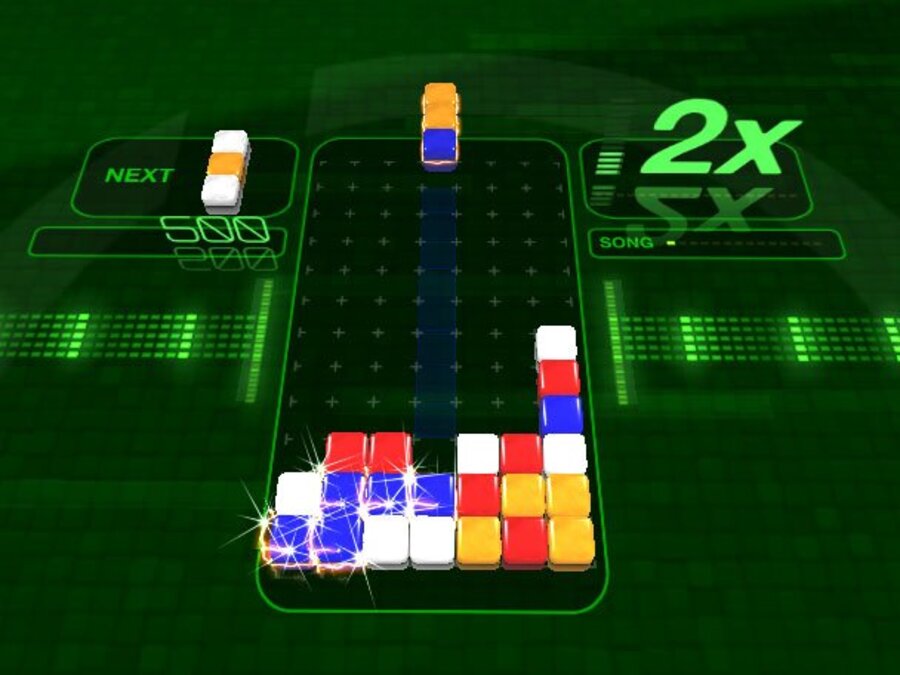 A head-spinning puzzle title with a musical twist, Groovin' Blocks certainly looks interesting but has this rookie developer gotten off to a winning start? As always, our review will reveal all. The game retails for a very reasonable 800 Wii Points, in case you were wondering.
We recently spoke exclusively to Empty Clip Studios - why not check out the interview for more information on the game?
Here's the press release:
Groovin' Blocks: A music-based game like no other, Groovin' Blocks adds innovative musical game play to an addictive action/puzzle game foundation. Play to the rhythm of the music to increase your score, and try to hit "Superbeats" to double your multiplier. Go for the high score in each of the 27 stages as you collect stars to unlock 15 levels of power-ups. Groovin' Blocks features three skill levels, from the accessible Casual to the fiendish Hard mode. Play with your friends in co-op mode or against them head-to-head. Head-to-head brings it up a notch as the power-ups now become attacks on your opponent. Play head-to-head with people of all skill levels using a golf-style handicapping system.
Over in the realm of the Virtual Console we've been treated to two awesome PC Engine imports – scrolling blaster Final Soldier and the dangerously camp Cho Aniki.