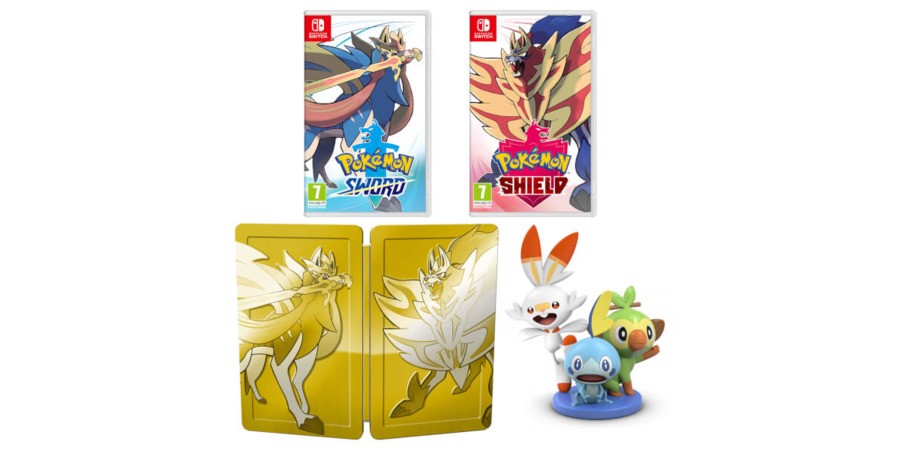 Pokémon Sword and Shield arrived on Nintendo Switch on 15th November 2020 worldwide, introducing a brand new generation of collectable critters to the series for the first time on the new console. You can check out our review right now for our verdict on the latest entry in the celebrated series.
If you're looking to get your hands on a copy of Pokémon Sword or Shield, or maybe even both, you've absolutely come to the right place. We've been gathering up any deals we can find for both games and adding them to our list below - feel free to check out the options and choose the bundle which best suits your needs.
Buy Pokémon Sword and Shield in the USA
Buy Pokémon Sword and Shield in the UK
Here are our preferred retailers for any UK readers looking for the games. The steelbook options look particularly tasty here and offer slightly more value than the standard releases.
---
Let us know which new Pokémon caught your eye which version you're after with a comment below.