In case you didn't know already, amiibo are NFC-ready toys which offer connectivity features with games on the Wii U, 3DS and Switch, but also serve as highly-detailed and very desirable trinkets that look great on your shelf.
While other toys-to-life ranges have fallen by the wayside over the years, the amiibo range has grown and grown, with Nintendo continuing to release new figures which are quickly snapped up by keen collectors.
Latest amiibo announcements include Samus and E.M.M.I. making up the Metroid Dread Series from the upcoming release of Metroid Dread, and those recently released for Monster Hunter Rise, plus the Zelda and Loftwing amiibo for Skyward Sword HD.
With over 200 figures available at the time of writing, keeping track of these toys is hard – until now, that is! Below you'll find every single amiibo released so far, and you can also search the range using keywords or by clicking the relevant links. Oh, and don't forget to hover your mouse over the amiibo image to see what its box art looks like, too.
Displaying 1 to 2 of 2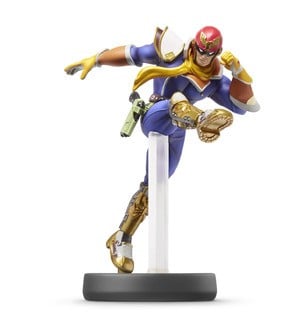 Character

Series

amiibo Series

Related Game

Released

31st Dec 2014

Official Site
A skilled F-Zero pilot and resourceful bounty hunter. All that's known of his past is that he hails from Port Town. He's won fame and fortune outracing his opponents in his beloved Blue Falcon. His incredible athleticism and never-say-die attitude makes him the pilot to turn to in times of trouble.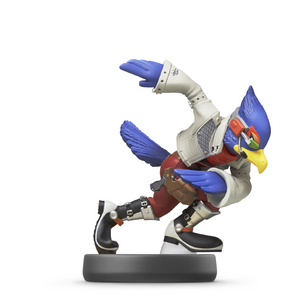 Character

Series

amiibo Series

Released

20th Nov 2015

Official Site
A talented pilot and part of the Star Fox team, Falco can be a bit rough around the edges. He once led his own galactic gang before joining up with Fox. He affects an air of cool disdain and is sometimes uncooperative, but in reality his passion for Star Fox is second to none.