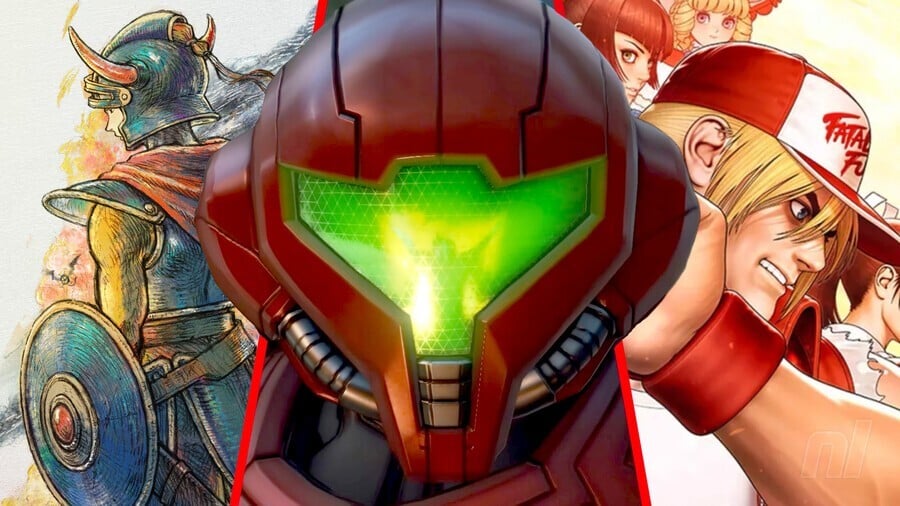 We've updated the list below with some new announcements and removed the 2021 Switch games that have come and gone already. Still loads to look forward to!
---
2020 is but a dim and distant memory (at least, we wish it was!) and it's time to look to the future. We saw some fantastic games come to Switch last year — several of them released within a matter of weeks of their surprise announcement — but we also saw some big names slip into 2021, for understandable reasons.
Below we've rounded up thirty(ish) of the biggest Switch games we're looking forward to in the remaining months of 2021. In vaguely chronological order, they run the gamut from AAA first-party offerings to promising looking indies, plus a few big names that have been waiting in the wings for a while and stand a chance of surprise-dropping this year (fingers crossed!).
The Switch OLED Model is launching alongside Metroid Dread on 8th October, and the schedule before and after is looking pretty tidy. We've had plenty of games in the first half of the year — titles like Super Mario 3D World + Bowser's Fury, Bravely Default II, Monster Hunter Rise, New Pokémon Snap, Famicom Detective Club, Game Builder Garage, Mario Golf: Super Rush, Tony Hawk's 1+2, Disgaea 6, Monster Hunter Stories 2 and Zelda: Skyward Sword HD *breathe* — and following announcements from the E3 2021 Nintendo Direct, there's plenty more to look forward to before the year is out.
So, let's take a look at our most anticipated Switch games of 2021... and beyond!