A bundle of Wargroove merchandise is up for grabs too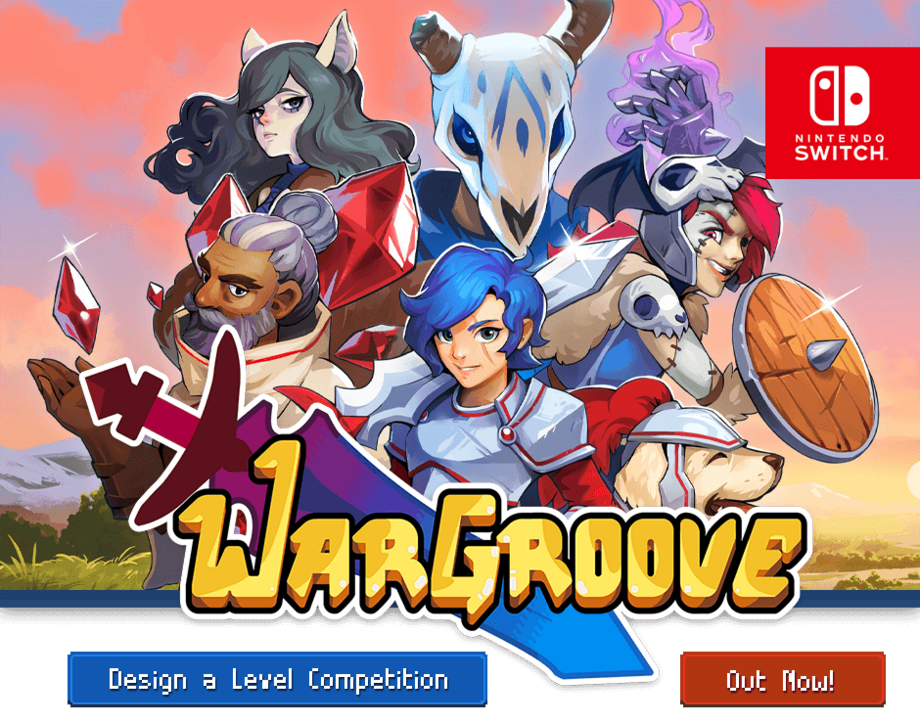 To celebrate the launch of the excellent turn-based strategy game Wargroove on Nintendo Switch our friends at Chucklefish have teamed up with us to give away a Nintendo Switch, along with a bunch of Wargroove goodies.
To be in with a chance of winning, we'd like you to get creative and create an exciting custom skirmish or scenario map within the game to share with us.
Here are a few pointers to get you started...
Creativity is the key, so think about interesting ways of designing your map. For example, you could try adding certain rules, trigger events or even include your very own cut-scene at the beginning.
Please label your map by including "[NL]" at the beginning of the map's name e.g. "[NL] Dave's Awesome Map". In the description for the map please let us know a little more about it, for example, your design influences or suggested play style.
When you have made your map, remember to upload it to Wargroove's online servers by navigating to Custom Content > Share > Verify. The map's download & share code will then be generated.
Once you have finished your masterpiece, simply share the code and description with us using the handy form below. The best entry (in our humble opinion) will walk away with the prize and also be featured in an upcoming video with our very own Alex Olney.
About The Prize
The lucky winner of this competition will walk away with...

A Nintendo Switch
2x super pass tickets to EGX Rezzed (UK winners only)
A bundle of Wargroove merchandise (including t-shirts, pins, stickers)
The first pressing of the Wargroove vinyl signed by the Chucklefish dev team!

This competition is open worldwide. If we can send a Nintendo Switch there. You are free to enter!
Find Out More
See what we thought of the game in our Wargroove review for Nintendo Switch.
How To Win
It's simple, login or register and submit your entry, we'll then select the winner(s) and contact them via email.
Enter The Competition
Sorry, you're too late, the competition is now closed, please try again another time!
And The Winner Is...
Our lucky winner is TheOnly8Z who created a feature-rich and cutscene-rich map that allows the player to take on two castles in any order, ending in a chase sequence!
You can try it out for yourself with this code: HLA2GAYX
Rules
Closing date for entry is midnight GMT Thu 14th February 2019, winners will be contacted via email for their postal address, prizes will then be posted via registered mail.
Competition is open to any registered users of nintendolife.com wherever in the world they are based, but, for the EGX Rezzed tickets prizes, only entrants based in the UK are eligible to win. Please visit nintendolife.com/register to register.
Entrants must be aged 18 years or older at date of submission of their entry. Employees of Gamer Network Limited, Nlife Limited and Nintendo and their associated companies, or members of their family, are not permitted to enter. The judges' decision is final. By entering the Competition, entrants agree to be contacted via the email address through which they have submitted their entry.
Under no circumstances will the prizes be swapped for cash or any other consideration.
This Competition is being organised and run in accordance with industry standards and the applicable laws of England and Wales as well as the Terms & Conditions of the Competition as outlined at nintendolife.com/terms.
Please read our full competition terms and conditions before entering.