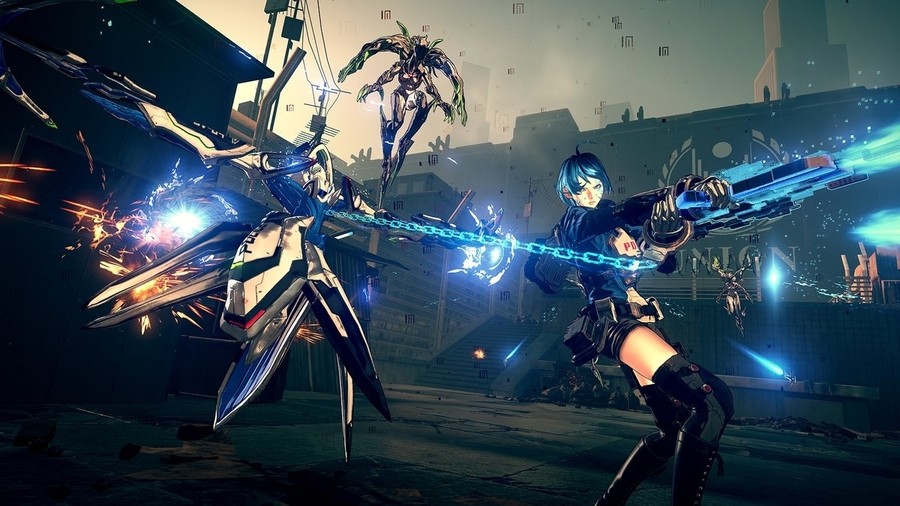 One of the more anticipated releases due out later this month is PlatinumGames' Astral Chain. It's an action title where you take on the role of a rookie officer and must help save humanity from an interdimensional invasion, with the help of a sentient weapon known as the Legion.
The game's director, Takahisa Taura, has already spoken about the game quite a lot - including how it's filled with toilets and cats, and in a post on the Nintendo of America Twitter account, it has been revealed how Taura may have even been greatly influenced by Pokémon when developing the title:
In Astral Chain, the player summons & fights alongside a Legion. I really love Pokémon, so maybe the idea of calling on another character to fight alongside was greatly influenced by my childhood gaming experiences of growing up alongside my Pokémon.
During Nintendo's E3 2019 Treehouse, Taura also explained how clearing up the "red matter" in Astral Chain was a bit like collecting coins in Super Mario:
"You can use your Legion to steer it around and clear up the red matter that's scattered around, and that becomes kind of like using Mario to collect coins"
It's great to hear how the director of Astral Chain has potentially drawn inspiration from multiple video game series. Are you excited for the release of this game at the end of August? Leave a comment down below.
[source twitter.com]