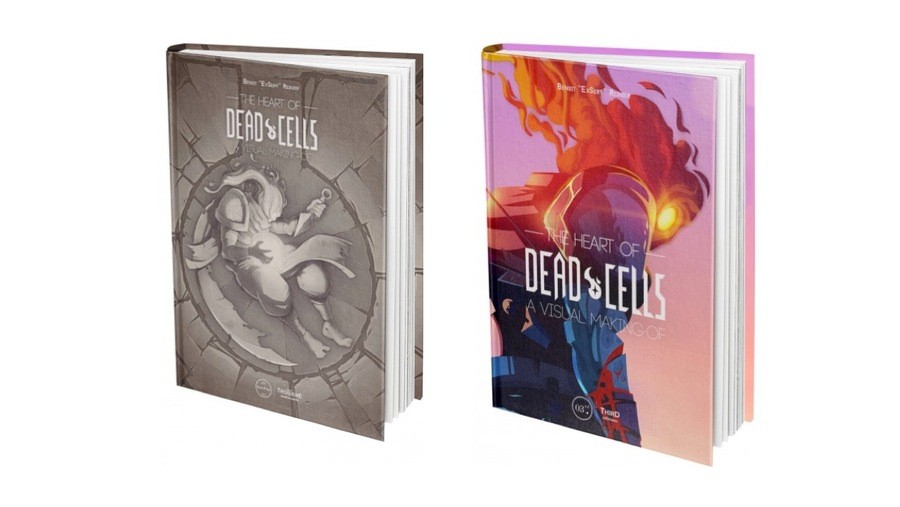 If you're a fan of the super-popular Dead Cells and love nothing more than learning all there is to know about your favourite games, then this could well be absolutely for you.
We actually reported on this book last summer when it was first announced, but it has now been released and is available to order as we speak. A new press release reminds us of what you can expect:
"This new collection 'The Heart Of' offers the best combination between an art book (beautiful and successfully showcased visuals) and a making-of (exclusive behind the scenes information). However, unlike other books of this kind, the works in this collection will not only offer a plethora of illustrations, but also content. The game's universe, its story, its gameplay and, naturally, the work behind the scenes will be covered through exclusive interviews solely conducted for these books."
You can pick up a Collector's Edition for $39.90, or a Classic Edition for $34.95. The Classic Edition contains 'The Heart of Dead Cells' book only, while the Collector's Edition also has an exclusive cover and lithography by Dead Cells artist, Gwenael Massé, and a reversible jacket featuring an alternative cover.
We've got a few teaser images for you below.
If you haven't snapped one of these up already, will you be taking the plunge? Tell us below in the usual place.