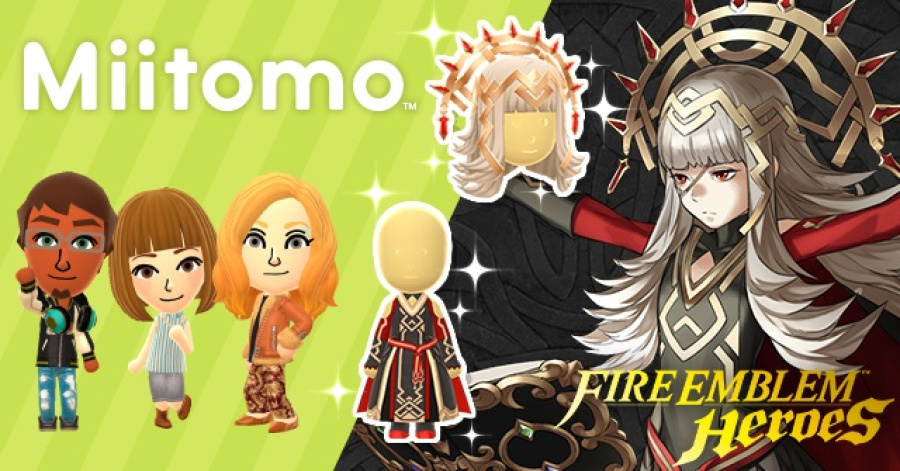 Now that Fire Emblem Heroes has rolled out worldwide, thousands fans have no doubt been making their way through the strategy series' first smart device release. Of course, this marks Nintendo's third major smart device release, following on from Super Mario Run and Miitomo, and now an event has shown up in Miitomo to promote the latest release.
To kick off the celebrations, there's a retweet event going on Twitter. Once the goal of 10,000 retweets is passed, all users will receive a Lucina mask as a gift from 9th February to 2nd March. To participate, just send out a tweet that contains #Miitomo_FE_RT. Additionally, the Miitomo shop and Miitomo Drop contain various Fire Emblem goodies, such as wigs, t-shirts, and swords. These will be available from 2nd February to 2nd March.
What do you think? Do you still use Miitomo? What do you think of Fire Emblem Heroes? Drop us a comment in the section below.
[via nintendowire.com]