Description will appear here shortly...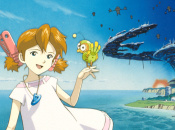 Making cute robots girls cry
The N64 never did get much 2D love when it was around, but games like Wonder Project J2 — as well as Treasure's Bangai-O — show that other developers were missing a trick by ignoring the untapped potential of this side of Nintendo's hardware. First published by Enix in 1996, Josette's adventures on Blueland...
Hold on there, you need to login to post a comment...