Description will appear here shortly...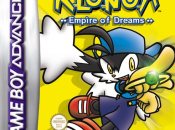 Expected to arrive on Wii U VC soon
As reported last week, Game Boy Advance titles will finally be released on the Wii U Virtual Console from April onwards. While there's still no pricing or release dates beyond the initial month, what we do know is the first batch arriving on the service will include Metroid Fusion, Mario & Luigi: Superstar...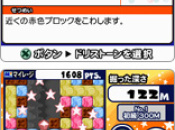 Portable Driller action is Go!
Namco's Mr. Driller is certainly one of the greatest arcade puzzle franchises ever, and has even surpassed its arcade heritage on home consoles in the the past decade of its existence. Whilst Drill Land remains the franchise pinnacle, subsequent releases on WiiWare and DS have still been fun entries in the series, providing plenty of drilling action for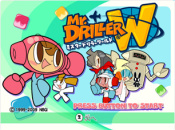 The plucky arcade star comes to WiiWare!
The gameplay is so simple you would be right to wonder why a game like this wasn't released for the Atari 2600, and this is a large part of the attraction and part of the novelty: the idea of what is essentially a classic arcade game being released in 1999 when arcade games were almost exclusively lightgun shooters and driving games seems bizarre..
Hold on there, you need to login to post a comment...