Description will appear here shortly...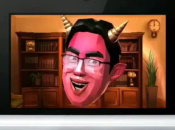 Ken is raging, the Blue Bomber returns, concentration testing and more
Nintendo has confirmed what download delights are coming to North America this week, and it's certainly a diverse range. We have a download-only retail game on Wii U — if you can tolerate the term — some retro goodness and a long-awaited demo joining a major retail release on...
Hold on there, you need to login to post a comment...