Description will appear here shortly...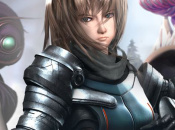 AeternoBlade, fishy business, retro Wario, Senran Kagura and much more
Monday morning means Download news time in Europe, and this week Nintendo has delivered a fairly lengthy list of options on the way. There are new titles on Wii U and 3DS as well as some retro VC options, while a variety of temporary and permanent discounts also arrive to tempt...
Hold on there, you need to login to post a comment...