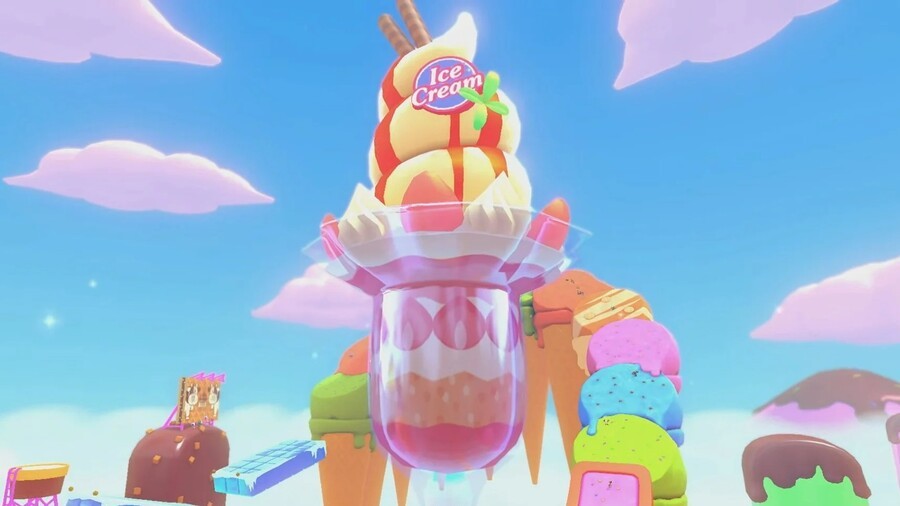 We've all had a taste of Mario Kart 8 Deluxe's brand new course, Sky-High Sundae, by now. This sweet course is sprinkled with bright colours and dangerous paths with perilous pits to fall down.
Coming as part of Wave 2 of the Booster Course Pass, it stood out as the only new course, however, Nintendo confirmed in the announcement trailer that Sky-High Sundae would also be coming to Mario Kart Tour at a later date. Later, being, 8th August at 11pm PDT, or 9th August for some of us!
The official Mario Kart Tour Twitter confirmed that the Sundae Tour, in which Sky-High Sundae will make its mobile debut next week.
The Tour course removes the anti-gravity mechanic we see in Mario Kart 8 Deluxe's version, but do we really care when we get to drive in an ice cream truck?
It also looks like White Tanooki Mario from Super Mario 3D Land will be making his debut on the tracks, along with a few other new costumes, karts, and more.
The Sundae Tour will kick off next week, following the conclusion of the Ocean Tour!
How are you enjoying Sky-High Sundae in Mario Kart 8? Will you be checking the course out in Tour? Let us know!