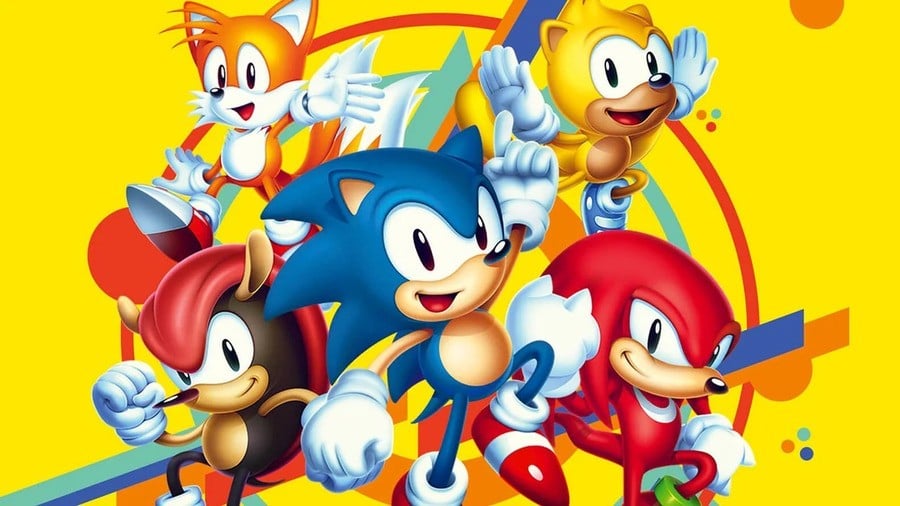 Sonic Origins saw the return of Sonic 1,2, 3 and CD last month, but the modern generation 2D standout is still admittedly Sonic Mania. It was a revival of the classic side-scrolling Sonic series and ended up being an absolute hit thanks to Christian "The Taxman" Whitehead, Headcannon and a number of other talented parties.
Speaking to Game Informer recently about all things Sonic, Sega America's chief brand & business officer Ivo Gerscovich acknowledged how this particular entry left a huge impact - paving the way for Sonic's future. Here's exactly what he had to say, revealing just how "special" it was for the team - labelling it one of the defining moments in the blue blur's history:
"We started talking with Christian Whitehead, and I'll never forget, there was a meeting with Iizuka-san, and Christian flew in from Australia. The team was pitching the idea, and they were going back and forth, and Iizuka-san was a little bit silent. And he stepped out for a few minutes, and then he came back, and he said, 'Why don't we do this?' and he basically had the idea of combining all these different games and calling it 'Mania.' And everyone's jaw dropped in that moment, and we realized that we had something potentially magical.
"When we started seeing the early builds of the game, you could already sense that there was something very special. It's one of the defining moments, and the team takes a lot of pride because that immediately brought the core back, and it brought a lot of new fans."
The original Sonic Mania was eventually followed by a 'Plus' DLC update - adding in Mighty the Armadillo, Ray the Flying Squirrel and some new modes. We loved it ourselves, awarding it an excellent 9 out of 10 stars, and would highly recommend the game if you haven't already played it.
How would you rate Sonic Mania? Would you consider it one of the defining moments in the history of Sonic? How does it compare to previous 2D entries for yourself? Leave a comment down below.
[source gameinformer.com, via gonintendo.com]