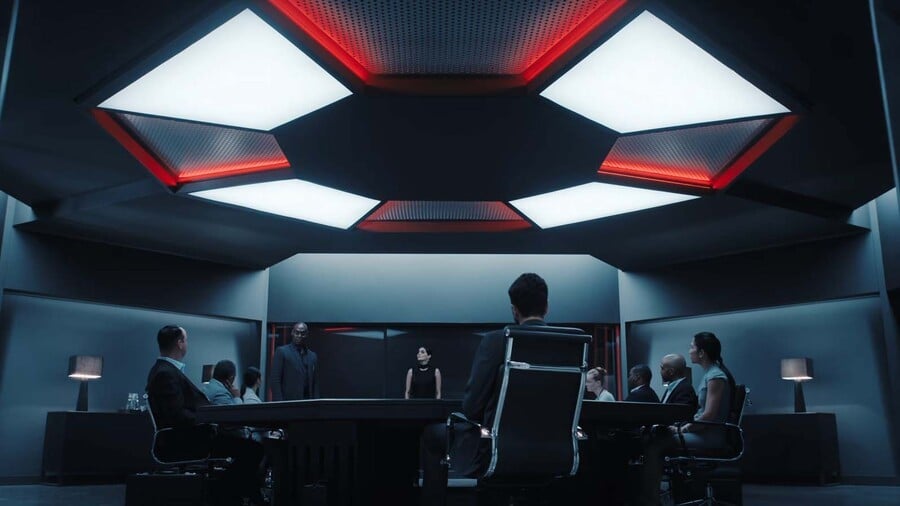 Netflix's Resident Evil show dropped on the streaming service last week, and just like with any video game adaptation, it's drawn some rather mixed reactions across the board.
The show is based on Capcom's iconic survival horror franchise, but rather than rewriting the story of the games, it focuses on Albert Wesker and his daughters. Sounds like a recipe for disaster, right? Well, sort of.
Reviews for the show have been trickling in from outlets and fans alike, so let's see just what everyone thinks about the show then, hey? Yes, that includes you, folks, too!
Eurogamer reports that fan response to the show has been pretty hostile, with many viewers expressing their displeasure with the series' direction. On our side, at least, we were a bit surprised, but we definitely think the show lacks bite. Here's what we at Nintendo Life had to say in our review:
Perhaps the worst sin committed by Resident Evil, however, is the simple fact that some of the franchise's most iconic monsters just don't get their chance to shine. Zombies (known as 'Zeroes' here) understandably play a prominent role throughout, and we also get to see Zombie Dogs, Lickers, Giant Tarantulas, Dr. Salvador, and even a Tyrant. The problem, though, is that none of them are afforded any significant screen time.
Over at Push Square, opinions are similar to ours, with the outlet calling Netflix's adaptation a "silly, silly television show" and comparing it to the teen drama series Riverdale, suggesting that fans go in with the right expectations:
There's fun to be had from the sheer stupidity of it all, though, and even if many of the plot devices have been done to death – shady pharmaceutical firm! Unhinged CEO! Dumbass teenage decision making! – it passes Netflix's binge-worthy test. For that alone, we think the show's a success.
IGN, however, has been pretty positive about the show, praising showrunner Andrew Dabb in particular:
… Dabb focuses more on the environmental mutations as Umbrella plays God with global implications. Dabb understands Resident Evil as more than "point shotgun, boom headshot" in ways that feel plugged into the game franchise's sensibilities.
GamesRadar is, conversely, more critical of the show, but joins in with the near-unanimous praise for Lance Reddick's turn as Albert Wesker:
The Resident Evil Netflix series isn't completely dead in the water after the first few episodes, however. In particular, Lance Reddick is frightfully chilling as Albert Wesker. A family man on the surface, he's liable to flick a switch and intimidate others with a stern look and a handful of barbed, veiled threats…
And The Verge, while praising Reddick's performance as Wesker, doesn't feel that the show has much to say or offer:
But rather than placing Albert and the Wesker sisters at the center of a properly compelling mystery split across timelines, Resident Evil's phones it in with a predictable plot that ultimately suffers from being such a late entry in the modern-day zombie craze.
Fans of the video games have been a little bit less charitable about the show, which is getting review bombed on numerous aggregate sites. The show attempts to cater to fans by giving viewers callbacks and references, but the timeline jumping and teen-focused plot has rubbed many the wrong way, with some calling the show "terrible".
On Rotten Tomatoes, at the time of writing this, Resident Evil sits at a pretty dismal 25% Audience Score. In contrast, the critics' average is at 50% – still not great, but much better than 25%. One commenter states that the show was "Boring, bloated, and incoherent", while another has written "I'm not sure what direction they were going for here, maybe YA fiction set under a Resident Evil backdrop. It doesn't work."
Metacritic isn't much better, either. Again, the average critic score sits at around 53/100, but the user score is a ghastly 1.8/10. And while many comments are lamenting the show's direction and focus on teen characters, one more-generous viewer has at least made room for some Lance Reddick praise – "I'm gonna give this a 3 out of respect for Lance Reddick. He's good, the rest not so much." IMDB's 3.6 user rating isn't much to celebrate, either.
So what about Twitter, then? Well, you can see that people are at least having fun with their dislike, right?
But hey, some people are enjoying it, and that's totally okay!
Why not let us know what you think of the series by voting in our poll. But don't forget to let us know in the comments as well — we want the truth!
[source eurogamer.net]