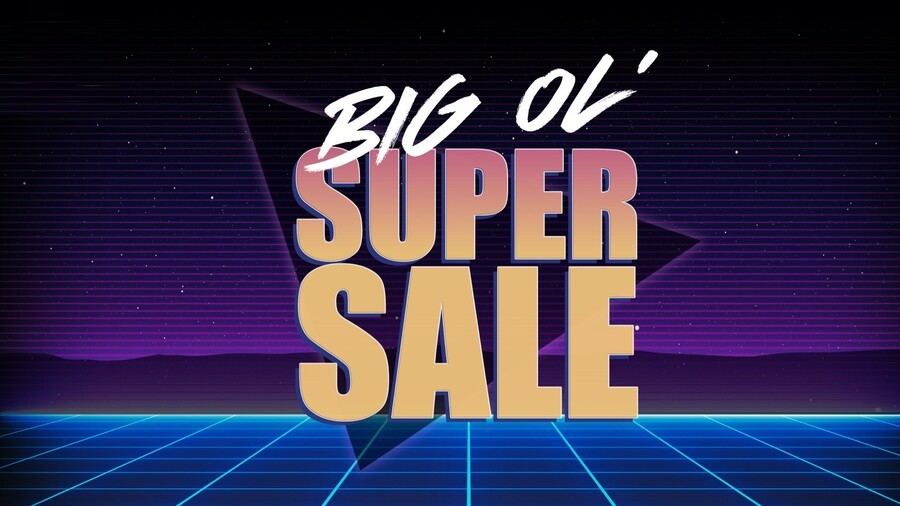 Update [Tue 5th Jul, 2022 15:05 BST]: There's not much time left on the "Big Ol' Super Sale" on the North American eShop, so this is your last chance to get some amazing deals on some big Nintendo releases.
The sale ends tomorrow, 6th July at 11:59pm PT. Make sure you check out our original story below to see some of the eShop's best offers as well as a few other ways you can get some savings courtesy of us at Nintendo Life. Go on, treat yourselves!
---
Original article [Thu 23rd Jun, 2022 18:20 BST]: Nintendo of America has announced a big Switch eShop sale dubbed the "Big Ol' Super Sale", with up to 50% off some real heavy-hitting Nintendo Switch games.
Deals on Switch games such as Super Mario Odyssey (we hear it's pretty good), The Legend of Zelda: Link's Awakening (also not shabby), Monster Hunter Rise (another winner), and some little-known, rarely re-released game called Skyrim (never heard of it) are included in the sale.
Astral Chain, Shin Megami Tensei V, the sublime Tetris Effect: Connected — some really good games are included. Doom Eternal and Just Dance are rebelling against the 'up to 50% off' tag with more generous discounts, too. See below for the full list.
The Big Ol' Super Sale runs from now until July 6 at 11:59 PT.
And if you're in the US and looking to make even more of a saving, you can also take advantage of our special offer on $50 of Switch eShop credit which gives you 10% off. Simply head to our store and use the code SAVE10 to save yourself $5 on 50 bucks of eShop credit:
Note: Click on the headers to sort alphabetically or by % discount.
A nice mix of massive first and third-party titles with exceptional indie bangers in there, too, don't you agree?
Let us know below which games you've got your eye on — the ones you don't already own, of course. We know you're a lovely, discerning bunch who probably have a lot of those above.