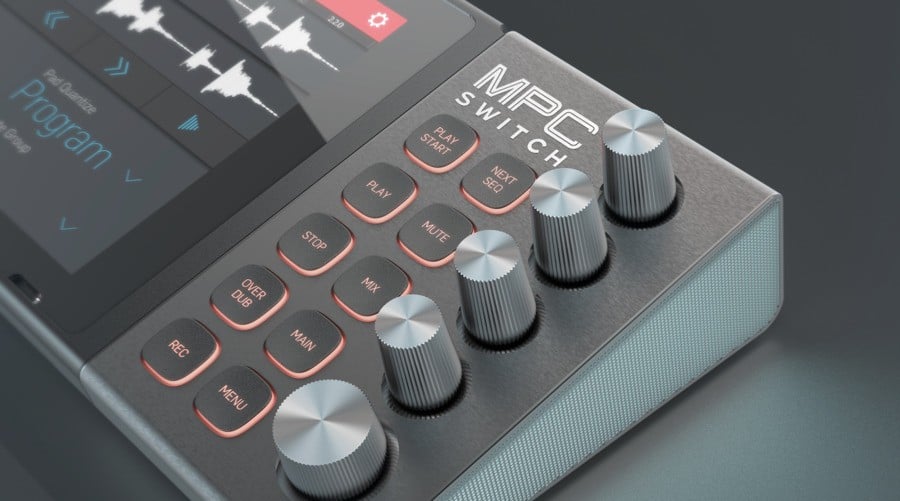 When Nintendo launched the novel yet ultimately ill-fated Labo sets for the Nintendo Switch, it opened our minds as to what other concepts might be invented for the little hybrid console that could.
Now, thanks to Sydney-based design company Alquemy, we've been given a unique glimpse into a concept that completely changes the Switch from a gaming console to a DJ platform. Essentially, by taking the design elements from the Akai Pro MPC line-up, Alquemy has designed detachable modules that would slide onto the Switch console - much like the Joy-Con controllers we know and love (??) - complete with everything you would need to control music playback. You've got loads of buttons, knobs, switches, a couple of speakers, and of course the touch screen provided by the Switch itself. Quality of life additions include backlit keys and a range of ports for connecting guitars, headphones, and more.
It's one of the most unique concepts we've seen, but it's also one that doesn't stray too far into the realms of absurdity; we could definitely envision something like this coming to fruition one day if it gets the kind of backing required. We're no music experts here at Nintendo Life, but we'd be eager to try one of these out and crank out some tunes!
Thanks to Alquemy for letting us use their images for this piece. You can find more of its work over on the official website or on the Alquemy Instagram page.
What do you think of Alquemy's concept for the Switch Akai Pro? Would you like to see something like this get produced for real? Tell us in the comments!
[source alquemy.design, via yankodesign.com]