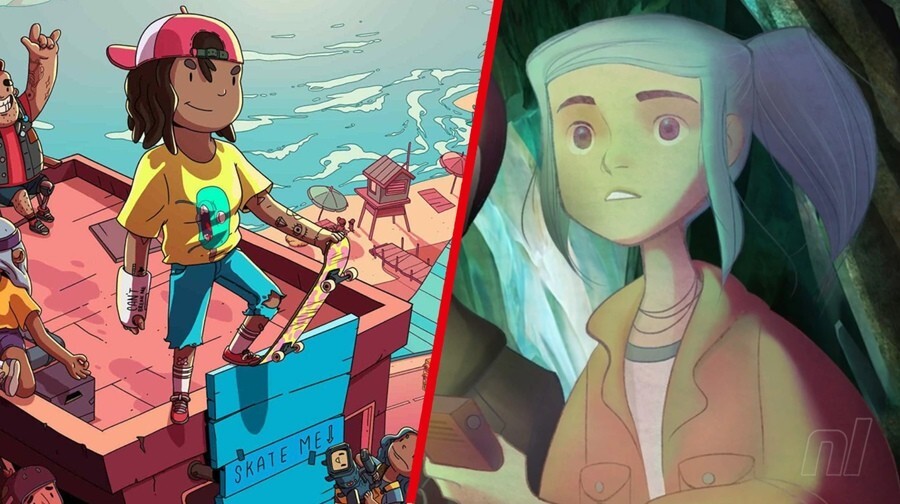 In what might be one of the most random yet perfect pairings we've seen in quite some time, it's been announced that Alex from 2016's Oxenfree has joined the fold in OlliOlli World via the recently released DLC, VOID Riders.
You'll be able to make your way through the game's levels as the iconic Oxenfree character whilst listening to an all-new remix from Oxenfree's composer. Accessing the content requires you to access the postcode 'MV32FR33', which was previously embedded via morse code in an OlliOlli World video and an Instagram Live broadcast.
OlliOlli World released back in February this year, with the VOID Riders DLC arriving a few months later in June. In our review of the main game, we stated that "it's an easy recommendation to pretty much any Switch owner, especially those who are easily roped in by score-chasing releases or super hard platforming", ultimately awarding it a score of 9/10.
As for Oxenfree, it was announced that a sequel - Oxenfree II: Lost Signals - would launch at some point in 2022. We took a look at what the new game would bring shortly after its initial announcement at Nintendo's Indie World Showcase.
Will you be diving back into OlliOlli World: VOID Riders to play as Oxenfree's Alex? Let us know with a comment!