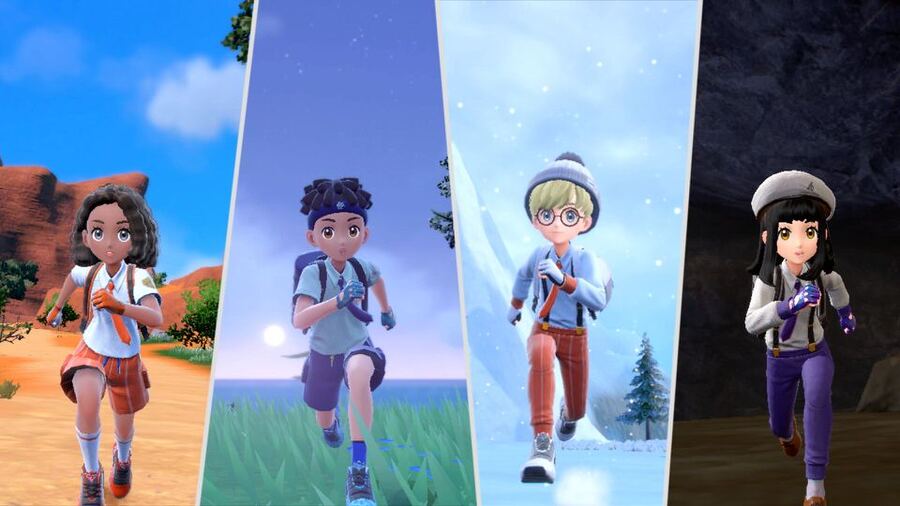 In a first for the Pokémon series, you'll be able to play Pokémon Scarlet And Violet with up to four friends, and we're talking more than just trading Pocket Monsters.
Tucked away on the game's official website, The Pokémon Company has revealed that you'll be able to explore the open world of Scarlet and Violet with your friends. Here's what we know about the upcoming multiplayer aspect of gen 9:
Pokémon Scarlet and Pokémon Violet allow multiplayer gameplay with up to four players.​ Along with series staples, such as trading and battling Pokémon, you will be able to explore the various locations of the region in these games with other players. You can discover new Pokémon and explore unfamiliar areas with your friends and family, opening the door to an adventure more precious and fun than ever!
With the revelation that Scarlet and Violet will be the "first open-world RPGs in the series", this is a clear expansion of Pokémon Sword and Shield's Wild Areas, but this time you can now directly play with your friends rather than just bump into them in the wild. The Pokémon Company didn't specify whether this will be for online or local multiplayer, so we'll keep an eye out for any clearer updates on that.
Regardless, this sounds like a lovely opportunity to help each other catch 'em all, or just show off your cutest and best Pokémon. Why wouldn't you want to show off Lechonk to everyone you play with, after all? That's just one of the new Pokemon that was introduced during today's trailer.
Will you be linking up with your friends to play Pokémon Scarlet and Violet together? Let us know how you feel about this addition in the comments.
[source scarletviolet.pokemon.com]