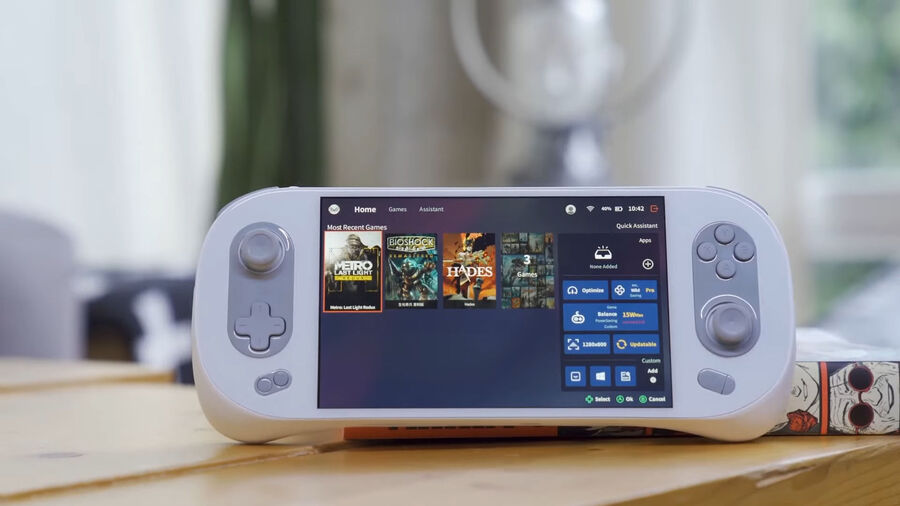 Chinese firm Aya Neo has already made something of a splash in the handheld gaming arena thanks to its Windows-based portables, but they've always been held back by the fact that they're so expensive, often costing over $1000.
However, the firm is expanding its lineup to include the Aya Neo Air, which will cost just CNY 4,399 (~US$649) when it launches later this year. That's still a big chunk of change, but that price point makes this a more realistic rival for the Switch – although it's worth noting that it's still more expensive than Valve's recently-released Steam Deck.
Announced alongside the more powerful Aya Neo 2 and Aya Neo Slide, the Air will serve as the company's entry-level handheld and is powered by an AMD Barcelo APU which includes RX Vega graphics architecture. This means it will have less processing muscle than its siblings, both of which boast the Ryzen 7 6800U chipset with RDNA 2 graphics – but those products will also cost more.
However, the company still claims that the Air will be capable of running the likes of GTA V, Forza Horizon 5 and Cyberpunk 2077 (with low graphical settings, as seen in the video below) and the fact that it has an OLED panel means it is superior to its stablemates in that regard – Aya Neo's other products all use IPS screens.
It has also been confirmed that the Air lives up to its name by weighing just 420g, which makes it lighter than the Switch OLED Model.