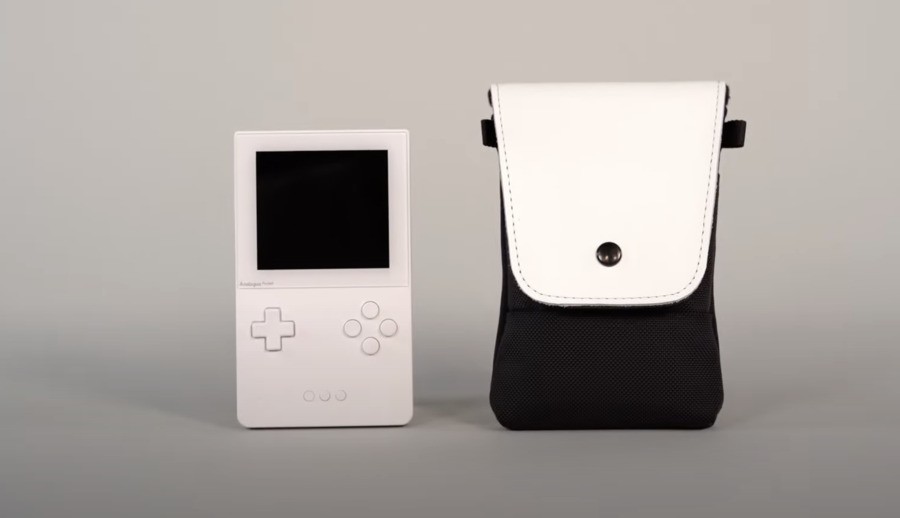 WaterField has already created two cases for the Analogue Pocket – the Pouch and the Pack – and how it's adding a third with a special version of its iconic 'CitySlicker' design.
Costing $79, the CitySlicker for Analogue Pocket features:
Dual-layer, premium full-grain leather flap
Scratch-free padded lining
Ultrasuede padded interior patch — protects and cleans the screen
Protective neoprene bottom strip
Self-finding hidden magnetic closure
Front pocket for an extra game cartridge
Self-locking-zippered mesh back pocket for an extra game cartridge, UCB-C cable, and a game cartridge converter
Optional carrying add-ons: carabiner, wrist strap, and/or sling strap
Waterfield's owner, Gary Waterfield, had this to say about the announcement:
We've had a CitySlicker case for the PS2, Nintendo's DS family, and now for the Switch and Steam Deck. When the Analogue Pocket came out, customers started clamoring for a custom CitySlicker. This CitySlicker has a vertical orientation to match the handheld and is just as handsome and professional as the original. You can take it to the office, and no one will ever know you're carrying a gaming device.
[source sfbags.com]