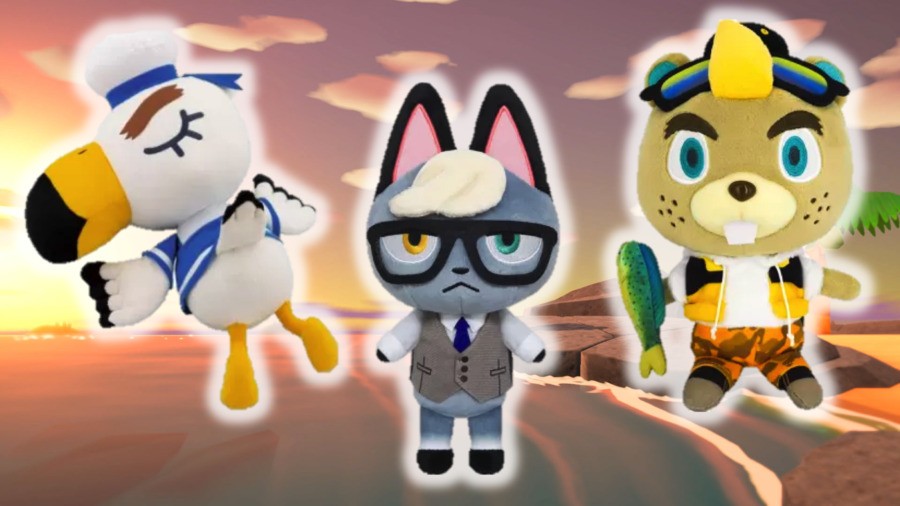 Update (28th April 2022): PlayAsia has managed to give more fans the chance to pick up these adorable Animal Crossing All-Star Collection plushies, with some toys returning for a second batch of pre-orders.
If you missed out last time, try your luck again using the links below.
---
Original Article (Tue 8th Feb, 2022 12:00 GMT): If you're a keen Animal Crossing fan, we're willing to bet you have a favourite character or two that stand out from the crowd – ahem, Cranston, *cough* – so this new range of adorable plushies is very welcome indeed.
Available to order now from Japan (don't worry, international shipping is available), the lineup includes fan favourites like Raymond, Fauna and Kicks, and plenty of faces you'll recognise from Animal Crossing: New Horizons. If you're wanting to treat yourself, you can do just that below.
Prices are displayed in USD, but plenty of currencies and shipping destinations are available:
Animal Crossing All-Star Collection - Pre-Orders
The latest wave in the series is available to pre-order now, although you'll need to get orders in by 14th February as "item availability is not guaranteed" after that date. All of these products are expected to ship on 30th April. [Update: Back in stock April 2022]
Sadly, it appears the knocked-out Gulliver plush has sold out just as we're publishing this article!
Animal Crossing All-Star Collection - More Options
As well as the pre-orders available above, several older plush can sometimes appear in-stock. If you don't fancy waiting for one of the new ones to arrive, you can go ahead and treat yourself to one of the following...
---
We don't about you, but we're struggling to deal with the cuteness on display here. If someone wants to buy us that C.J. plush, we'll love you for the rest of time.
And with that, we'll leave you to gush over your favourite plush in the comments below.