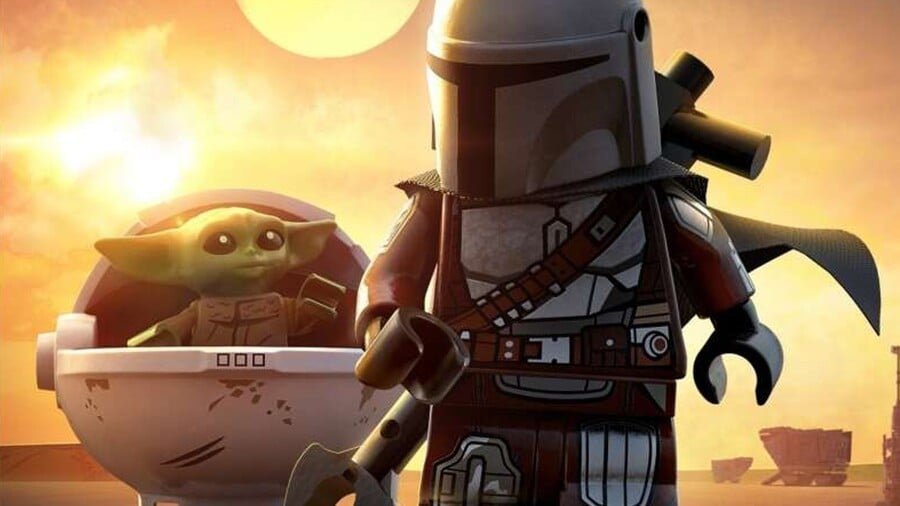 LEGO Star Wars: The Skywalker Saga will be out on April 5th for the Nintendo Switch, and ahead of that launch, developer TT Games has announced the post-launch character pack DLC to add even more faces to the cast of the nine mainline Star Wars movies.
These character packs can be purchased separately or together in the Character Collection, and will include characters from newer Star Wars shows and films including Rogue One, Solo, and The Mandalorian.
The Mandalorian's Baby Yoda, also known as Grogu, will be added as a non-playable character — the only character in the entire collection that is specifically noted as such.
Here's the full list of character packs:
Classic Obi-Wan Kenobi (digital pre-order bonus)
Trooper Pack (pre-order bonus, available to the general public on May 4th)
Death Trooper
Incinerator Trooper
Range Trooper
Imperial Shore Trooper
Mimban Stormtrooper
The Mandalorian Season One (available launch day, April 5th)
The Mandalorian, with Grogu companion (non-playable)
Greef Karga
Cara Dune
IG-11
Kuiil
Solo: A Star Wars Story (available launch day, April 5th)
Young Han Solo
Young Chewbacca
Young Lando Calrissian
Qi'ra
Tobias Beckett
Enfys Nest
Classic Characters (available on launch day to those who have early access from select retail partners, available to the general public April 19th)
Luke Skywalker
Princess Leia
Han Solo
Darth Vader
Lando Calrissian
Rogue One: A Star Wars Story (available April 19th)
Jyn Erso
Bodhi Rook
Cassian Andor
K-2SO
Chirrut Îmwe
Baze Malbu
Director Krennic
The Mandalorian Season 2 (available on Star Wars Day, May 4th)
Ahsoka Tano
Boba Fett
Bo Katan
Fennec Shand
Moff Gideon
The Bad Batch (available on Star Wars Day, May 4th)
Hunter
Wrecker
Tech
Crosshair
Echo
The best bonus of all, however, will be limited to the physical Deluxe Edition of the game, which will include an exclusive LEGO Star Wars minifig of Luke Skywalker... with a blue milk moustache.
The Character Collection, which includes all of these characters except Classic Obi-Wan Kenobi, will cost an extra $10 on top of the $60 for the base game. It's worth noting that the game will include a massive cast of 300 playable characters, which has to include Luke, Leia, and Darth Vader at the very least (it's called the Skywalker Saga, after all), so it's not yet known how these DLC versions of the Star Wars characters will differ from the ones in the game.
Is there a particular Star Wars side-character that you're really hoping to see in The Skywalker Saga? Are you sad that you can't play as Grogu? In the comments, let us know. Mmmm.