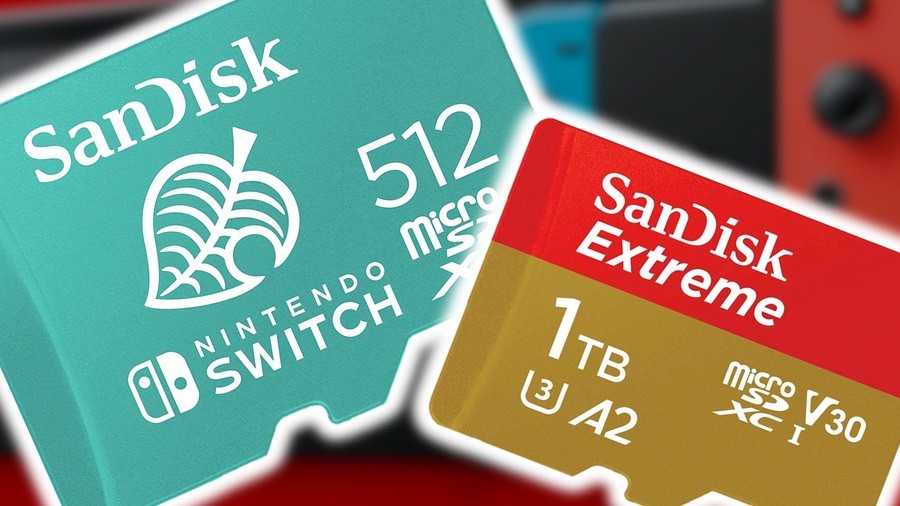 In the US, Amazon is currently hosting a pretty cracking sale on memory and storage solutions that are perfect for your Nintendo Switch or PC setup. If you're looking to expand your storage to keep hold of all your downloaded games, now's a perfect time.
We've got a full guide to the best MicroSD cards for your Nintendo Switch (hit that link to see lots of cards you can choose from as well as all the info you need on choosing the right one for your needs), but we've rounded up Amazon's current discounts for you below.
MicroSD Cards for Nintendo Switch
Several discounts have appeared and some of them are actually better than those spotted during Amazon's last Prime Day sale. That 1TB card is particularly tempting if you're based in the US.
External Hard Drives
There are also a couple of huge external hard drives available at great prices. These 5TB and 8TB storage solutions aren't compatible with Nintendo Switch, but can be used with your Wii U and PC, or even PlayStation and Xbox devices – blasphemy on this site, we know.
Let us know if any of these prices have tempted you into a purchase, and don't forget to keep tabs on our MicroSD card guide for all the best deals.