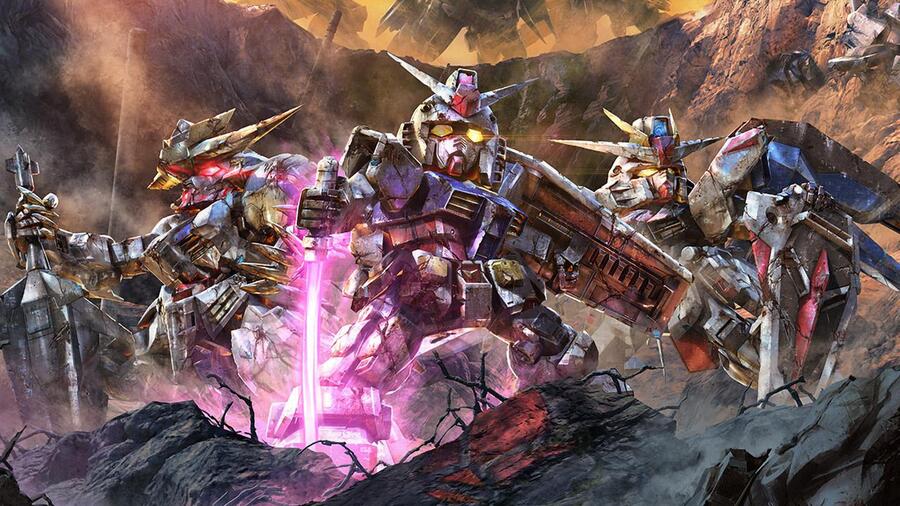 SD Gundam Battle Alliance will encompass 25 different Gundam series, Siliconera has confirmed.
While the full list of included Mobile Suits is yet to be revealed, robots from Gundam: Iron-Blooded Orphans and Gundam SeeD are confirmed to be included. Also, thanks to the efforts of ryokutya2089, we now have a little more information on the mechanics and narrative of the game.
A unique story is promised, but some missions will closely follow famous events from each Gundam series. New Mobile Suits will be obtained as the player moves through the story, while success in missions will give the chance to bolster the power of each robot. It will even be possible to break a Mobile Suit's level cap to make it more deadly in battle.
To cap it all off, SD Gundam Battle Alliance will feature multiplayer play, with up to three players being able to take on missions cooperatively.
Based on the huge multi-media Mobile Suit Gundam property – often described as "Japan's Star Wars" – the SD Gundam video game series started life way back in Famicom days. More recently, Switch owners have been able to enjoy the likes of SD Gundam G Generation Cross Rays, which we awarded 9/10 to in 2020.
SD Gundam Battle Alliance launches on Switch, PS4, PS5, Xbox One, Xbox Series X, and PC later in 2022.
[source siliconera.com]