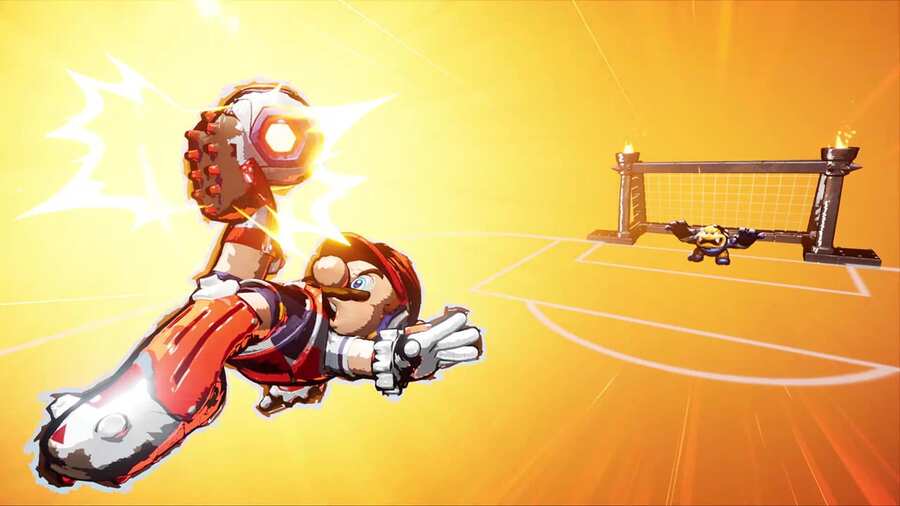 During the February 9th Nintendo Direct, we received some surprising news: The upcoming release of Mario Strikers: Battle League, the newest entry in the football-themed series. We even got a release date: June 10th, 2022.
But there might be another surprise incoming, as the ESRB rating for the game specifically details "in-game purchases" alongside the more expected inclusions of "cartoon violence, comic mischief".
However, over on the PEGI side of things, the rating does not include in-game purchases, only the warning for "Violence". Likewise, the USK rating doesn't mention it, either. There is a rather long spiel about the Nintendo Switch Online service, though — which could be the answer to the question in the title.
We do know from the trailer that the roster of characters is quite limited, with only ten players available to choose from, so it's not entirely unlikely that more players, pitches, gear, or cosmetics could be added as paid DLC.
However, the ESRB rating could just refer to the purchase of a Nintendo Switch Online membership. We did the research, though, and many other games that use Nintendo Switch Online but don't have paid DLC — such as WarioWare: Get It Together, Super Mario Odyssey, and Clubhouse Games — do not include "in-game purchases" in their rating, while NSO games that do have paid DLC — such as Super Smash Bros Ultimate, Just Dance 2022, and Among Us — include "in-game purchases".
But what do you think we can expect as in-game purchases in Mario Strikers? New kit, new characters, new gear? Do you think Mario Strikers will be the next Smash Bros, with additional players being rolled out across many years? Let us know in the comments.