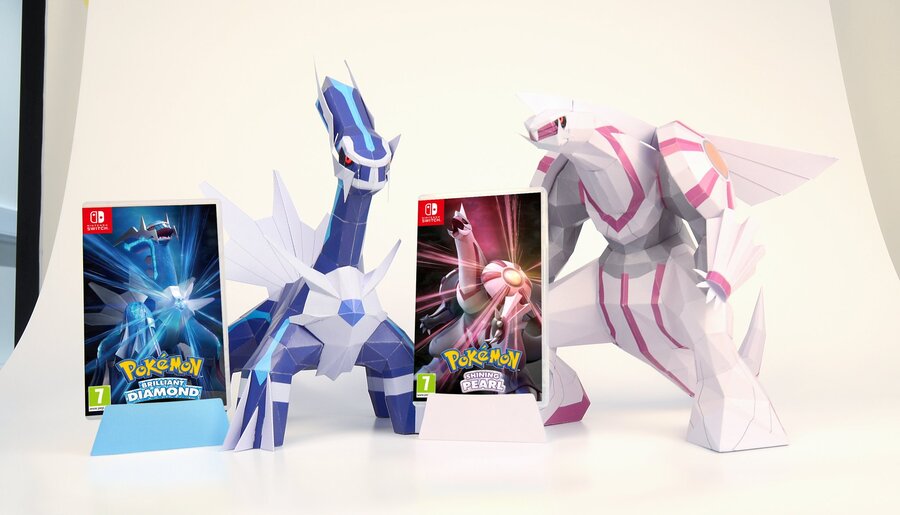 If you've been enjoying your time with Pokémon Brilliant Diamond and Shining Pearl on Nintendo Switch and want to keep the hype rolling, you might want to give this crafty little project a go.
The Pokémon Company has shared 3D papercraft model designs for the two games' box art stars, Dialga and Palkia. They're available for free – simply print them out, making sure to follow the instructions, and then follow all the steps required to build each design.
You can get your hands on both designs as well as both instruction leaflets here. We'll warn you now, though, those instructions and all the tiny little parts involved look like they'll make for one heck of a fiddly time.
You'll need scissors or a sharp craft knife, strong all-purpose or craft glue, and paper of a decent quality to get the best results. When you're done, you'll even be able to display your game next to your chosen model thanks to a bonus paper stand (as you'll see in the image above).
Let us know if you decide to give one of these a go, and make sure to pop back and let us know how you get on!
[source pokemon.com]