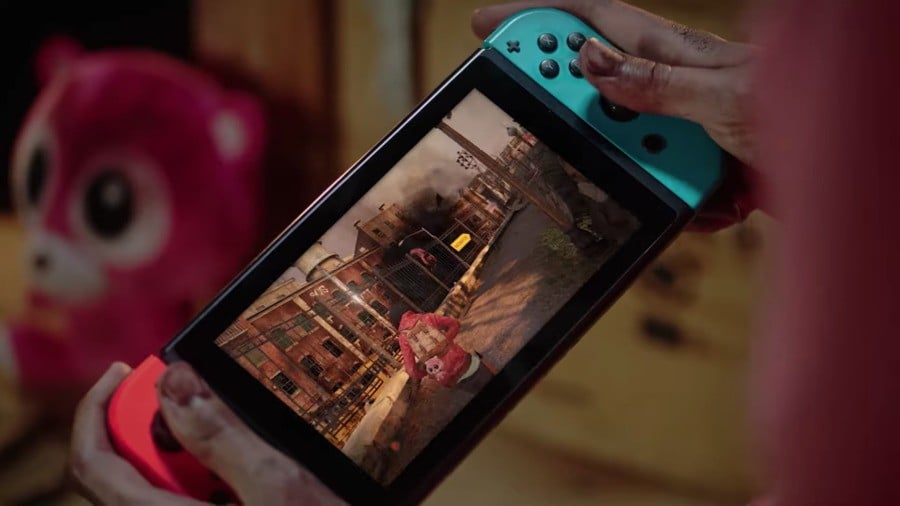 World War Z, Saber Interactive's zombie shooter that launched on PS4 and Xbox One a couple of years ago, has made its way onto Nintendo Switch today. A launch trailer (which is age-gated and therefore sadly can't be embedded on the site) is viewable here.
Inspired by Paramount Pictures' film of the same name, the game has players fighting for humanity's survival against the undead either alone or in up-to-four-player co-op. You'll get to play through story campaign episodes set in New York, Moscow, Jerusalem, and Tokyo and take on all the zombies you could ever wish for across multiple game modes. Other modes, like the 'Horde Mode Z', will arrive later as a free DLC update.
Saber Interactive says that this is "the biggest zombie game on Nintendo Switch" and promises a "thrilling action experience". Here's a feature list to tell you a little more:
World War Z on Nintendo Switch features:

Battle the Terrifying Zombie Swarm: Face hundreds of zombies on screen for the first time ever on Nintendo Switch, all brought to life in gruesome detail with incredible set-piece battles featuring explosive firepower and action.
Story-Driven Co-op Campaign: Outlive the dead through intense campaign episodes around the world set in New York, Moscow, Jerusalem and Tokyo. Play solo with AI teammates or in squad co-op for up to four players.

Get Stronger & Never Surrender: Choose from seven distinct character classes, unlock powerful weapon upgrades, and take on even greater battles in Challenge mode.
You can grab the game either physically or on the eShop for $39.99 starting today, and a digital Deluxe Edition throws in extra content such as the Lobo Weapon Pack, Biohazard Weapon Pack, Military Weapon Pack, Last Aid Weapon Pack, Signature Weapon Pack, War Heroes Character Skin Pack, and the Professionals Character Skin Pack.
We'll have a review of the game for you soon if you'd like to read our verdict before spending your cash, but let us know if you're thinking of giving this one a go with a comment below.