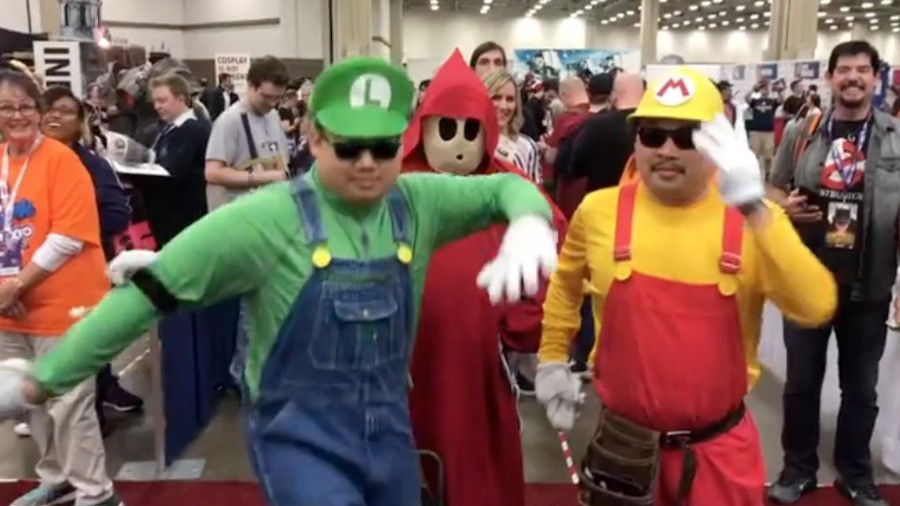 If you've ever been to a gaming expo or Comic Con-style event, you'll probably have noticed that Nintendo fans really bring it when it comes to cosplay. We've seen some great efforts over the years, and joining that list today are these fans who brought some extra energy to their Mario and Luigi costumes.
Spotted at Fan Expo Dallas, which took place over the weekend, these Mario and Luigi cosplayers added sound effects to their costumes, allowing for an impressive performance that blows Strictly Come Dancing out of the water. In our eyes, anyway.
Making things all the more special, the duo were filmed and applauded by none other than Charles Martinet, voice of Mario, Luigi, and more. That's right, they're Mario approved. Sound on:
We're not sure if that Shy Guy was friends with Mario and Luigi or just lurking around in the background, but they certainly add some welcome spooky vibes to the scene.
Now, if only we had costumes that made sound effects all day. That wouldn't annoy everyone else in the NL office at all... Mwah ha ha.
---
Thanks to Larry for the tip!