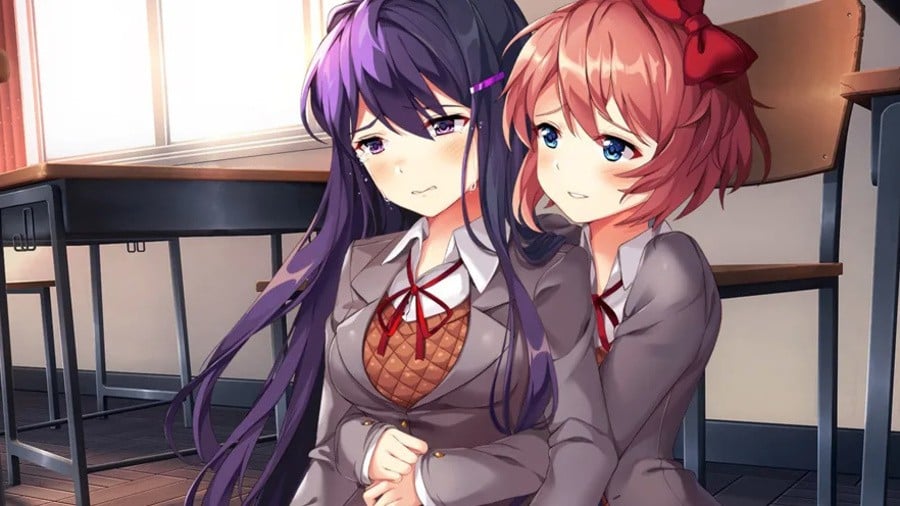 If you've been holding out for the North American physical release of Doki Doki Literature Club Plus! on Nintendo Switch, unfortunately, it's been delayed again.
Following on from the manufacturing and shipping delays in August - pushing the release date back to the end of September, publisher Serenity Forge has now announced a new delay. The arrival date will now be next month on 8th October.
Here's the publisher's full statement on Twitter, which promises there will be no further delays after this:
Dear #DDLCPlus Fans, Our teams have been working tirelessly with partners across the globe to bring the DDLC Plus premium physical editions to you. Over the course of the past year and a half, however, the pandemic has presented our partners with many unique challenges.
The nature of these challenges has been unprecedented and has greatly impacted the gaming industry as a whole. Manufacturing limitations, material and labor shortages, and shipping delays have significantly affected the timeline and process involved with physical production.
Due to these continued logistical challenges our partners have been facing, the physical release will be delayed to October 8, 2021. After assessing their production timelines our partners have confirmed with us that there will be no further delays in the physical release.
We want to sincerely thank you for your continued support as a community, both in your reception of the initial release of DDLC Plus, and in your enthusiasm for the upcoming physical edition.
We are as excited as you are to experience all the love that has been put into this physical edition when you receive it in just a few short weeks. Serenity Forge & Team Salvato
This edition (valued at $29.99 USD) includes the game, sticker sheet, poem, membership card, soundtrack download card, and a four-set of character standees. The European physical release was made available through Funstock and is sold out.
Will you be adding this physical release to your collection? Or have you already picked up a digital copy? Tell us down below.
[source twitter.com]