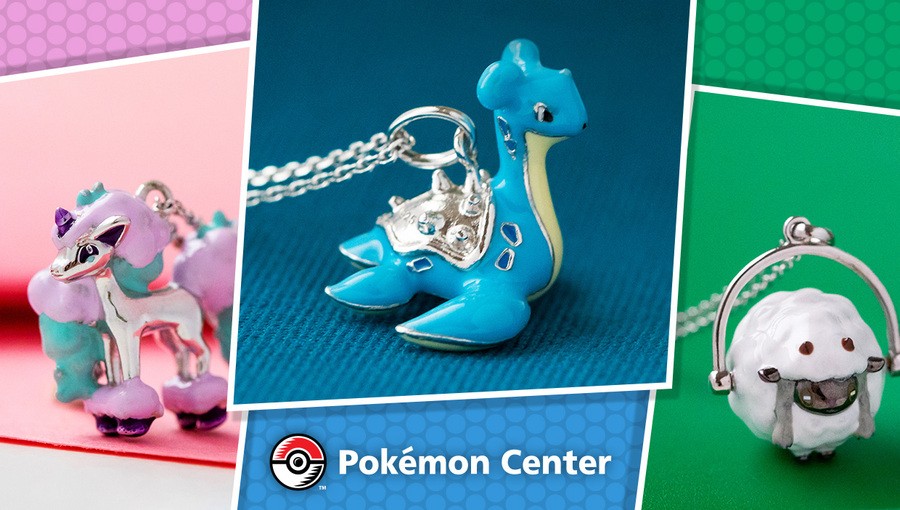 The company that made that really expensive Elder Scrolls ring a few months ago is back with a new collection of Pokémon-themed necklaces, made in collaboration with actual Pokémon. The company, that is. Not real-life Pokémon. Those don't exist.
You'll have a choice of three new Pokémon: Galarian Ponyta, everyone's favourite candy floss horse; Wooloo, everyone's favourite sheep after Mareep; and Lapras, everyone's favourite... plesiosaur?
We do want to point out, though, the best part about this collection: the Wooloo actually rolls, thanks to being impaled on a spinning mechanism.
All of the necklaces are made of sterling silver and enamel, with lobster-claw clasps and 20-inch cable chains, and each one costs $100.
RockLove's existing Pokémon jewellery line also includes some more subtle silver charms, 18k gold-plated Pikachu faces to celebrate the 25th anniversary of the series, and Mudkip earrings, because we herd u liek mudkipz, apparently.
Which one would you wear proudly upon your clavicle? Let us know in the comments!
[source twitter.com]