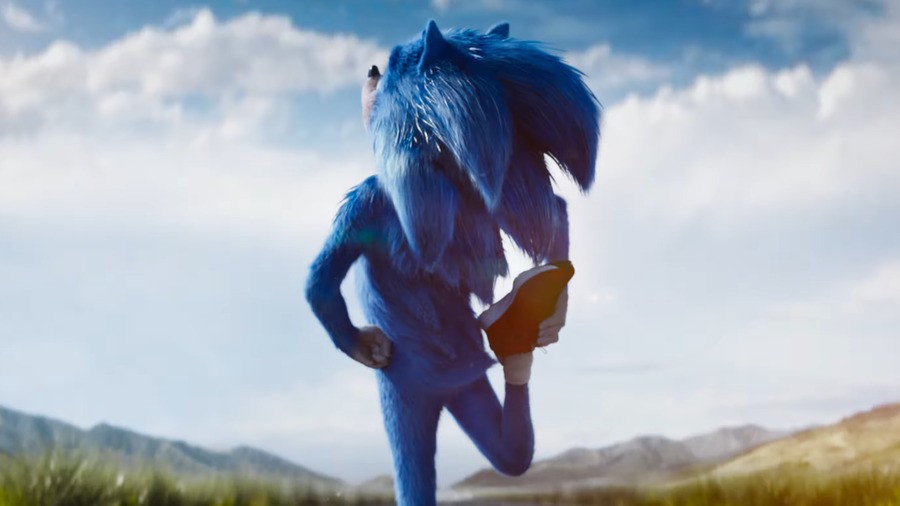 As we noted recently in our ranked list of every Sonic the Hedgehog game to celebrate his 30th anniversary, the speedy blue one has some serious staying power. Despite losing his rings on more than a few occasions, he's managed to keep up with trends and come back stronger than ever. It should come as little surprise, then, to hear there may be plans to see Sonic become a Vtuber as the character heads into his fourth decade — that is if reported quotes from SEGA art director Kazuyuki Hoshino are to be believed.
As covered by Ryokutya2089 (thanks, Siliconera), the success of the Sonic the Hedgehog movie has apparently prompted Sega to set plans for a virtual Sonic streamer in motion. There's also a vague mention (a 'dream' in fact, so take this with the hugest pinch of salt) of a Sonic theme park, presumably along the lines of Super Nintendo World.
Ryokutya2089 might be familiar to you as the source of various tidbits gleaned from Japanese print publications, and while the exact source of these quotes — which also include comments from Sonic producer Takashi Iizuka — isn't verified, it's likely to be Famitsu's 30th anniversary feature on Sega's blue blood mascot in an upcoming July issue.
That Sega is seeking to capitalise on Sonic's success in this anniversary year shouldn't come as a surprise — as proven by the many birthday greetings pouring in across social media, the blue blur is an enduring and much-loved character, and it's great to see the little guy experimenting and heading into new frontiers of entertainment. Given his patchy success rate when it comes to new projects, though, we'll reserve judgement on whether Sonic as VTuber a good idea or simply SEGA jumping on a bandwagon.
A virtual interactive Mario happened many years ago, of course, when the plumber's voice actor Charles Martinet spoke to trade show attendees from behind a screen while Mario's face addressed them. With Sega updating the concept for a 21st century streaming world, it would seem that the company is once again doing what Nintendon't—hang on. No, they're just doing what Ninten-do!
Would you watch streams presented by Sonic the Hedgehog himself? Will he be joined by his motley crew of compadres and hangers-on? Let us know below.

[source ryokutya2089.com, via siliconera.com]