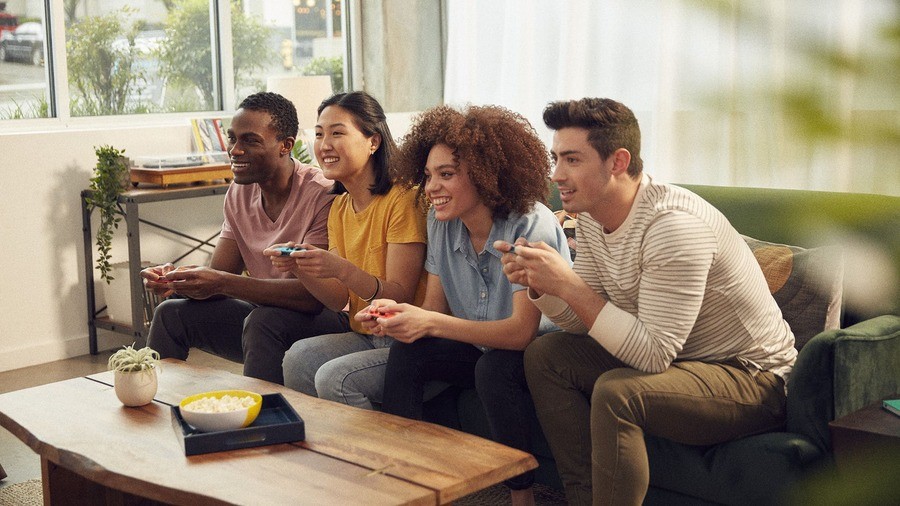 Despite a strong showing at E3 2021, Nintendo's share price has dipped 6% over the last five days.
Nintendo's E3 2021 Direct broadcast gave us our first look at games such as Metroid Dread, Mario Party Superstars and WarioWare: Get It Together! – as well as extended peeks at Zelda: Breath of the Wild 2 and Shin Megami Tensei V – but it didn't reveal the much-anticipated Switch Pro, which was rumoured to be shown off at this year's E3.
Nintendo stock ended the day 0.8% lower at $73.23, and the following morning the share value fell around 3% in Tokyo. While that might seem like a disaster, it's important to remember that Nintendo's stock value has been high for quite some time thanks to the ongoing success of the Switch, and, as Forbes points out, dips of this nature are often followed by a shift in the opposite direction as the value stabilises itself.
While it's still very likely that a revised Switch model is coming, it may be that Nintendo wants to save it until Breath of the Wild 2 is available – and by holding back the release, it can better manage the ongoing chip shortage which is currently impacting the consumer tech industry.
[source forbes.com]