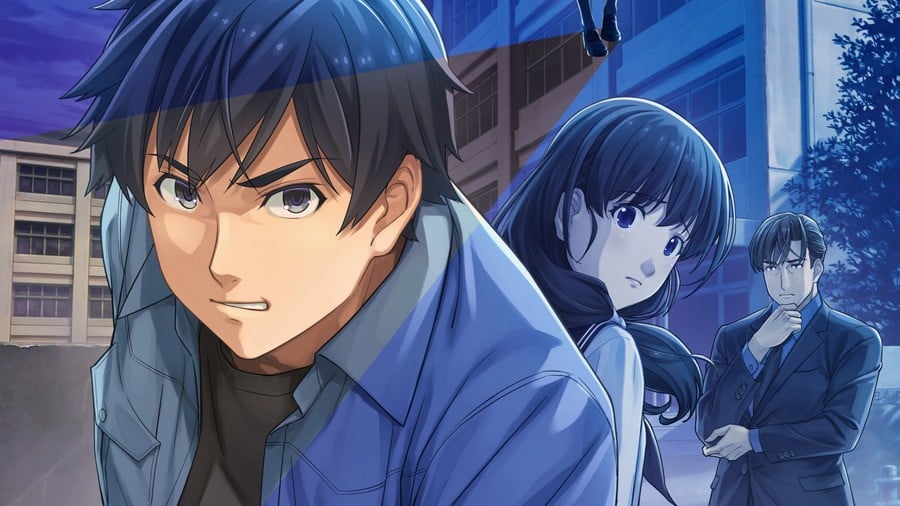 What's that sound? Well, if you listen very closely you can just about hear the E3 hype train approaching in the far distance. Ready to jump aboard?
In the past seven days Nintendo announced a bunch more retro titles for Nintendo Switch Online, as well as a lovely new Skyward Sword amiibo that's caused quite the stir. We've also had announcements of Ni no Kuni II and, perhaps most impressively, My Friend Peppa Pig for Switch later this year. Quite a week!
It's time to unwind a little and discuss our weekend gaming plans. Members of the Nintendo Life team have done just that below, so feel free to give our entries a read and then join in with your own via our comment section. Enjoy!
Thomas Whitehead, deputy editor
I recently finished Resident Evil 7: Biohazard so have moved on to Resident Evil: Village. I'm enjoying it a lot so far - it's silly, silky-smooth and has enough knowing throwbacks to make this Resident Evil 4 obsessive happy.
On Switch I've been mainly enjoying Famicom Detective Club: The Girl Who Stands Behind, I love the art style and story. I bought both but opted for this one first as the 'prequel', so I'm looking forward to working through The Missing Heir as well. I also bought Hyper Light Drifter recently (yes, I'm very late to the party there) and it's awesome, so I'll definitely continue that journey.
And yes, I'll play MLB The Show like I do every weekend.
Kate Gray, staff writer
This week I've been playing Rise of the Slime — another one of them decklike roguebuilders — and telling everyone else to play Famicom Detective Club. I hope it works. I wish I was playing Miitopia, but I have too many reviews to do!
Gavin Lane, editor
Looking across my incredibly cluttered desk as I write this, I can see stacks of 'old' games I've bought over the past few months. Am I actually going to play the bespoke levels of the 3DS version of Super Mario Maker? Given a year-long sabbatical, yeah, I'd crack on! In the real world where free time is a precious commodity? Probably not — it's just nice to have. Ditto Mario Kart DS, Mario Kart 7, Sushi Striker, Tomodachi Life, New Super Mario Bros. Wii, P.N.03, Star Fox Guard and two-dozen other things I've bought simply to plug gaps. Plus DJ Hero, which I got for 50 cents — it'd be rude not to, right?
What I'd really like to do is power through the rest of Paper Mario: The Origami King this weekend. I'm about three-quarters of the way through (I think) and it's fantastic in terms of writing and art design. The battle system could easily be stripped away and it wouldn't change the game one iota, though. Except it would be shorter and I'd like it more. I'm still playing it, though, so I must like it quite a lot.
Have a most excellent one, folks.
Austin Voigt, contributing writer
This weekend, I've got a bit of an oddball lineup of games on my list. First, we'll be having a game night with family, so you know Mario Kart 8 Deluxe, Super Mario Party and Super Smash Bros. Ultimate are all on the list. Probably a little New Pokémon Snap, too. Then, I'll likely be picking up Captain Toad: Treasure Tracker every now and then on my Switch Lite, like I usually do (sadly, I only recently discovered it - and have realized it's an awesome casual game to have around when you've got a spare moment).
Lastly, I'm thinking about getting into Famicom Detective Club. What do y'all think, is it worth it? Let me know in the comments!
Gonçalo Lopes, reviewer
Well, it has happened. I stare at my 500+ physical Switch game collection and tremble in fear of my backlog. I am the architect of my own demise, my ongoing six month GameCube and Wii binge is by now a scientific study case but I'm setting those two aside this weekend and returning to reality.
Nah, just kidding, I'm going to dust off my trusty Game Boy, play some Tetris, Super Mario Land 2: Six Golden Coins, Blades of Steel and R-Type. Better enjoy these quiet times, I sense a great disturbance on the upcoming E3… I sense it is going to be a very, very good one for Nintendo.
Game of the week is surely something none of my colleagues are even remotely thinking about: Miitopia. [Well, Kate's thinking about it — even if she's not playing it — and after pulling an all-nighter to get the review live, poor Alex can now be found curled in the corner of the office muttering something about Zion and CDi Ganon's impending nuptials, I believe. - Ed]
Now how do I add Bayonetta to my party again...
Ollie Reynolds, reviewer
Hi folks! Hope you're all well. This weekend, my wife and I will actually be playing a few rounds on Pure Pool! We've gotten obsessed with it recently, and having reviewed it a little while back, I've regularly been diving back into it ever since. Definitely one to purchase if you're partial to a round or two down the pub!
Other than that, I don't have a great deal lined up this weekend. I've been playing quite a lot of Mass Effect with the new Legendary Edition on Series X, but I am quite tempted to dive back into Bayonetta and its sequel on Switch. Can we get some news on the 3rd game please, Kamiya?!
---
As always, thanks for reading! Make sure to leave us a comment below with your gaming choices over the next few days...