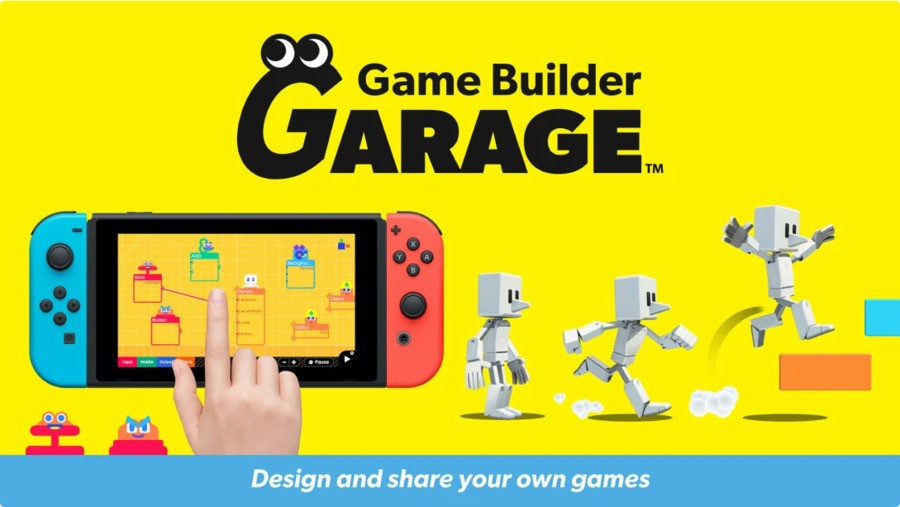 Nintendo Labo has many charms, though the range may be on the way out, but one legacy of its software seems to be surviving in a new game announcement from Nintendo - it's unveiled Game Builder Garage, which arrives on 11th June with a price tag of $29.99USD.
It's a set of tools to allow anyone to learn how to make games, and expands on a similar idea seen in the Labo series and its 'Garage' functionality. It'll feature guided lessons to make specific games, or a Free Programming mode where you can take what you've learned to the next level.
In terms of sharing creations, the official website says you'll be able to exchange codes to download games created by others. It even says you'll be able to look at the programming behind downloaded games and 'use this feature to work with friends'.
Oh, and some small print confirms you can use a compatible USB mouse with the software, which could be very useful for docked play.
Check out the reveal trailer below.
It looks like another fun - and surprising - Switch release from Nintendo; are you excited about this?